Latest posts by Michael Malley
(see all)
Counting On star Jed Duggar loves to share pictures with his son, Truett. Jed and his wife, Katey Duggar, are having a blast as parents. Fans have been praising the two for their incredible parenting. According to some, it seems that the two are becoming more active as Truett gets bigger. Now, Jed is back to share another update with his fans.
Counting On: The Duggar Family Celebrates Fall Festival
The Counting On star took to YouTube to share a quick vlog from the Duggar family's annual fall festival. The video starts off with Jed and Katey Duggar shopping for the ingredients and other items needed for the festival. Jed later shared clips of his siblings preparing the food as well as the decorations. Moments later, the family's fall festival began. It started off with several games. There are also tons of Duggars in attendance as well as friends of the family. Jana Duggar, who's been inactive on social media for months, was also spotted at the event. Jed shared an adorable clip of the younger kids diving into the big pile of leaves.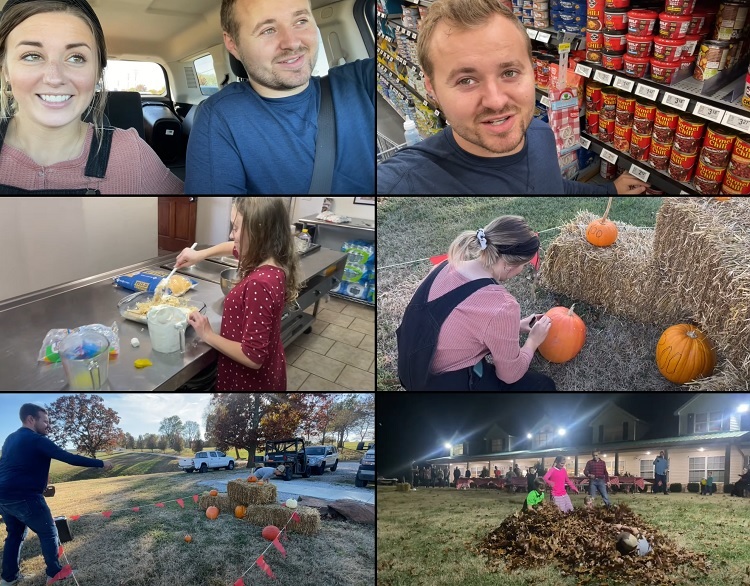 Jed & Katey Are Now The New Face Of The Duggars?
Counting On fans think that Jed Duggar's latest vlog might be an indication that he and Katey Duggar will be the next big face of the family. Apparently, Jana Duggar is usually the one who shares major updates about the Duggar family, especially when it comes to their big gatherings. However, fans think that Jana left social media due to the controversy they've been facing since Josh Duggar's CSAM arrest. At the same time, it seems that Jed doesn't want the family's tradition to end and wants to continue sharing their happy family online.
Counting On: Jim Bob Duggar & Michelle Duggar Avoided The Camera?
Jim Bob Duggar was spotted for a few seconds in Jed's vlog leading a prayer. On the other hand, fans find it odd that Michelle Duggar was nowhere to be found. It's unclear if they're avoiding the cameras. Some fans think they're not ready to face the public again after the controversy Josh Duggar brought to the family. Meanwhile, fans are glad that Jim Bob and Michelle are still holding such gatherings and are trying their best to keep the family together.
There are several Duggars that weren't present at the gathering. One of them is Joy-Anna Duggar, who's currently pregnant with her 3rd child. But fans think it's not an issue, especially with Joy-Anna's recent vlog announcing her pregnancy to the family.
Come back to Entertainment Chronicle for all your TLC updates and news.