Latest posts by Michael Malley
(see all)
Counting On star Joy-Anna Duggar has been keeping in touch with the fans lately. Most of the time, Joy-Anna shares adorable pictures of her kids. She's been sharing her recent outings as well, and some think Joy-Anna has been adventurous lately. Meanwhile, fans are glad that Joy-Anna is back to sharing exciting content on social media. More so, some even believe that she's been one of the happiest Duggars recently.
Counting On: Fans Think Joy-Anna Duggar Is The Happiest Duggar Now
Counting On fans took Reddit to discuss why Joy-Anna Duggar is one of the happiest Duggars today. According to some, it's clear to see how Joy-Anna enjoys her life by going on adventures with her husband, Austin Forsyth. Fans also think Joy-Anna is no longer affected by all the negativity surrounding the Duggar family since Josh Duggar's CSAM arrest. Joy-Anna even took social media recently to share that she and her kids flew to Tennessee. Fans are also praising Joy-Anna for making unforgettable memories with the kids.
Joy-Anna Shares Latest Trip With Austin
Joy-Anna also took social media to share her latest trip with Austin Forsyth. Apparently, the two went hiking with some of their friends. Joy-Anna also revealed that they left the kids at home. She even shared a clip of her video calling them, and the kids looked excited talking to their mother. Joy-Anna and Austin are currently in Alaska. Some even think their recent trip has more meaning behind it, and some are getting excited.
Counting On: Is Joy-Anna Duggar Looking Forward For Baby Number 3?
Counting On fans are speculating that Joy-Anna Duggar and Austin Forsyth's recent trip to Alaska is a big deal. According to some, Joy-Anna often ends up with a baby whenever they had trips without the kids. "Every single time Joy and Austin go on a kid-free trip, she's gotten pregnant. Just saying," one person said. However, some doubt it and said that Joy-Anna is still trying to recover from all the stress caused by Josh Duggar's CSAM arrest. Due to this, going for baby number 3 may not be in Joy-Anna's mind at this point.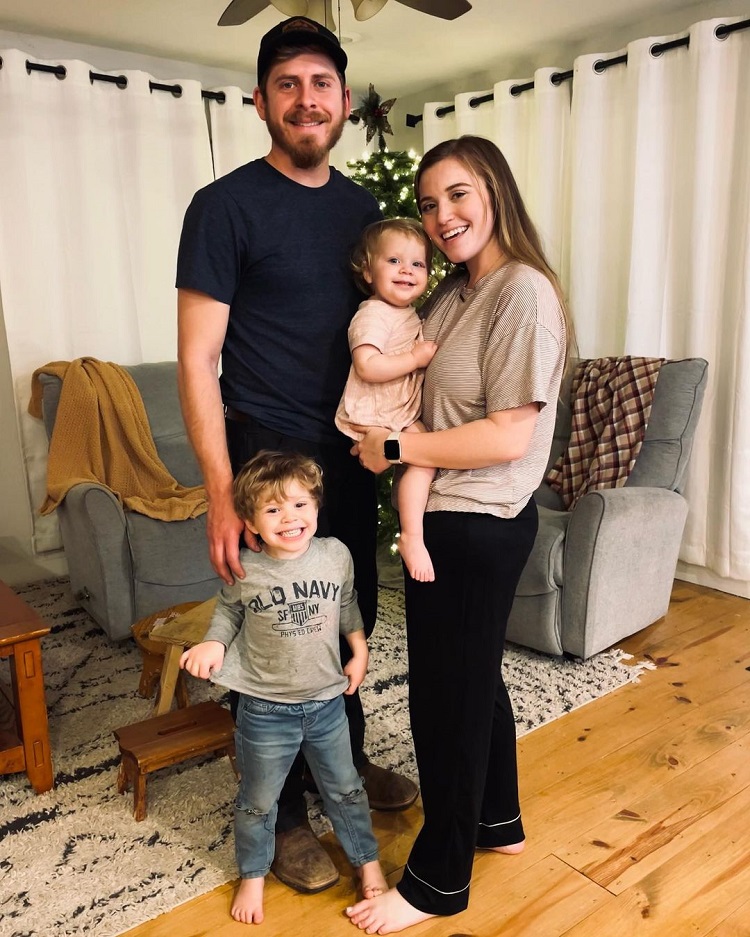 It's clear to see that Joy-Anna is trying her best to stay positive and make fun memories with her family. Fans are also hoping that Joy-Anna will inspire some of her siblings to step out and enjoy their lives amid all controversies surrounding them.
Come back to Entertainment Chronicle for all your TLC updates and news.