Latest posts by Michael Malley
(see all)
Sister Wives fans have seen the struggles of the plural family throughout the years. Fans also think that the Brown children are the most affected family members. According to some, Kody's unfair relationship with Robyn Brown doesn't just affect the other wives, but also the kids. Due to this, fans are starting to speculate if the Brown children would still want to enter the same polygamous lifestyle after seeing all the struggles of the family.
Sister Wives: Will The Brown Children Enter Polygamy In The Future?
Sister Wives fans took to Reddit to discuss if the Brown children will enter polygamy in the future. According to some, several kids have shown interest in polygamy back then. However, after all their recent struggles, fans are starting to doubt that some of them would still want the same lifestyle.
Others agree and said that their move to Las Vegas may also be a wake-up call for them. "They became a part of mainstream society and saw what life could look like outside of the AUB. Never would've happened if they remained an anonymous plyg family in Lehi," another person added.
At this point, none of the Brown children have opened up about their interest in polygamy. Fans also think that they're going to remain silent about their plural family as they continue to struggle in Flagstaff.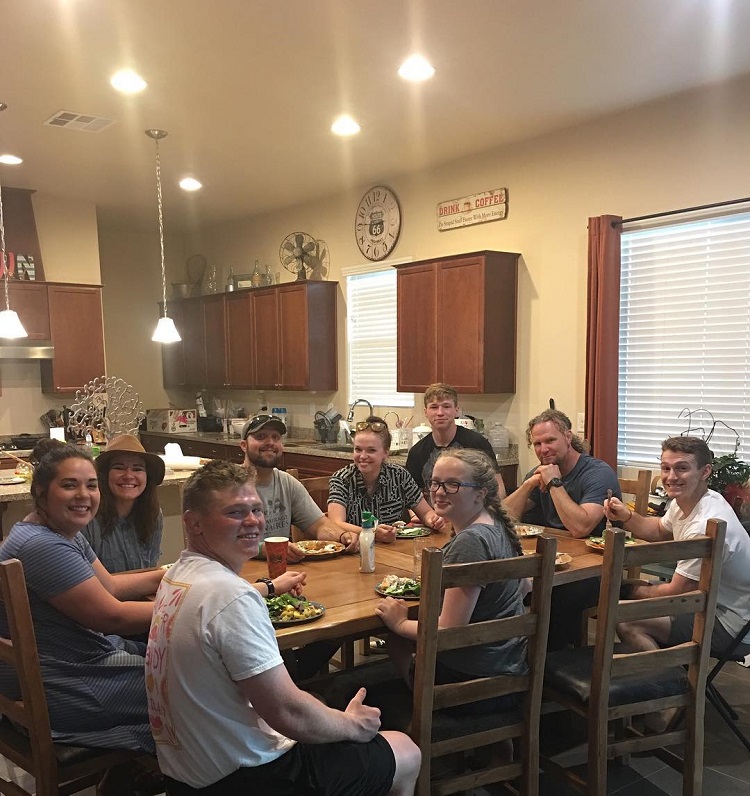 Fans Think Most Brown Children Are Upset By Kody
Sister Wives fans also think that most of the Brown children are upset by Kody Brown. According to some, Kody and Robyn Brown's unfair relationship has become more obvious in recent years, and it has been hurting the other families, especially the kids.
Paedon Brown himself has also expressed his frustration towards Kody and Robyn's relationship.
Kody also revealed that he's still not on good terms with Gabriel and Garrison Brown.
Fans also believe that Ysabel Brown is still upset towards Kody for not being on her side when she needed him the most during her back surgery in New Jersey.
Sister Wives: Is Kody Brown Still Paying A Visit To His Other Families?
At this point, Sister Wives star Kody Brown has yet to share if he's still paying a visit to his other wives. However, Meri Brown and Janelle Brown haven't shared any pictures with Kody in months, suggesting that he's been out of sight of his other families.
There are also reports stating that Kody has been living with Robyn Brown every day to the point where they start to look like a monogamous couple.
On the other hand, Christine Brown has been living her best life since her split with Kody. Fans also think that the other wives are slowly getting inspired in following Christine's footsteps of leaving the plural family, especially Janelle, who's been spending a lot of time with Christine lately.
It's clear to see that things are still falling apart in the plural family. Will Kody come up with something to put his wives on the same page?
Come back to Entertainment Chronicle for all your TLC updates and news.