Counting On star Jinger Duggar has been keeping in touch with the fans lately. Most of the time, Jinger shares her morning date and other outdoor activities with her husband, Jeremy Vuolo. The two have been focusing on living a healthy lifestyle as well. At one point, Jinger revealed that Jeremy returned to futsal after years of not playing. Jinger also loves to share her workout routines, and fans think that she's been successful in her diet so far. Now, Jinger and Jeremy are back to share another update for the fans. This time, the two share a rare glimpse of their daughters.
Counting On: Jinger Duggar & Jeremy Vuolo Share Rare Glimpse Of Daughters
In a social media post, Counting On star Jeremy Vuolo shared a picture with Jinger Duggar walking with their kids. Apparently, Jinger and Jeremy attended the wedding of their friend. "Summer is wedding season. It's also swimming season. Here's me and @jingervuolo at our friend's wedding last night making sure the flower girls didn't swan dive into the fountain," Jeremy captioned. The photo shows Felicity and Evangeline already looking so big. Jinger and Jeremy also did the usual back-facing shot of their kids as they continue to respect their privacy. Fans also took to Jeremy's comment section to talk about their daughters. "Their hair is naturally curly and beautiful. So glad you respect your daughters' privacy," one fan said. "GORGEOUS!" another fan added.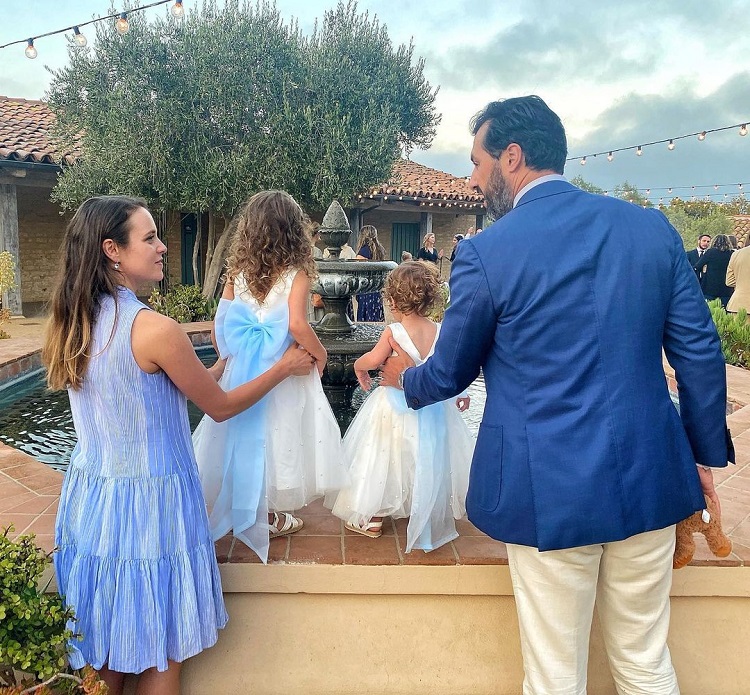 Jinger & Jeremy Stun In Latest Picture
Counting On star Jinger Duggar also took to social media to share a picture with Jeremy Vuolo at The Master's Seminary. Fans quickly noticed the stunning look of the couple and took to the comment section to praise them. "Beautiful and classy couple," one fan said. "Gorgeous couple!! Love your dress!" another fan added. This wasn't the first time Jinger and Jeremy stunned the fans with their classy outfits. Fans also think that Jinger's way of clothing changed a lot since moving to Los Angeles. There are also times when Jinger wears shorts and jeans, which is something that her parents don't usually allow.
Counting On: What's Next For Jinger & Jeremy?
At this point, Counting On stars Jinger Duggar and Jeremy Vuolo have yet to share their next big step. There are rumors that Jinger might be pregnant, especially now that her kids are getting older. However, some think that the two will focus on their careers. According to some, it's possible that Jinger and Jeremy are working on another book, which is why there are times when they're inactive online. Meanwhile, others believe that Jeremy will focus on his preaching, especially after graduating from The Master's Seminary.
It's clear to see that Jinger and Jeremy have become successful in their lives since moving to L.A. Fans are also hoping that Jinger will continue to keep in touch despite their busy life.
Come back to Entertainment Chronicle for all your TLC updates and news.
Latest posts by Michael Malley
(see all)