Latest posts by Michael Malley
(see all)
Sister Wives fans have been calling out Robyn Brown throughout the years. Apparently, many are upset by Robyn's manipulative behavior. Fans also think that Robyn and Kody Brown's unfair relationship played a big role in the plural family's struggles. Robyn also went headlines after her secret nanny was revealed in public. Now, fans think that Robyn has been using her nanny to get the upper hand with Kody and make the wives feel left out.
Sister Wives: Fans Think Robyn Brown Is Taking Advantage Of Having A Nanny
Sister Wives fans took to Reddit to discuss why Robyn Brown is taking advantage of having a nanny. According to some, it seems that Robyn is using the nanny to watch over the kids while she and Kody Brown live their best lives as a monogamous couple.
Apparently, Robyn and Kody have been spotted multiple times going on dates and shopping without the other wives. Fans also spotted the two dancing in a bar amid the struggles of the family. Meanwhile, others think that Robyn doesn't want the other wives to take care of her kids as she might get criticized for having an unfair relationship with Kody.
Kody Never Gives Time To His Other Wives
Aside from Robyn Brown, Sister Wives fans are also calling out Kody Brown for never giving time to his other wives. Apparently, fans think that Kody and Robyn's recent outdoor activities indicate that Kody has a lot of free time. However, it seems that he's not using it for the other wives. Some also think that it's one of the main reasons why the plural family has been falling apart.
At this point, Kody has yet to share why he's been out of sight with his other families. But fans believe that Robyn's manipulative antics have been making Kody neglect his other wives.
Sister Wives: The Kids Are Aware Of Robyn Brown's Nanny
Sister Wives fans also think that some of the Brown children are aware of Robyn Brown's nanny. One of them is Christine Brown's son, Paedon, who even wore a shirt that says "What does the nanny do?"
Kody Brown himself also revealed that he's not on good terms with some of his kids, especially Garrison and Gabriel Brown. It's clear to see that things are still not looking good in the plural family. Fans also believe that the wounds will only heal if Kody starts treating everyone equally.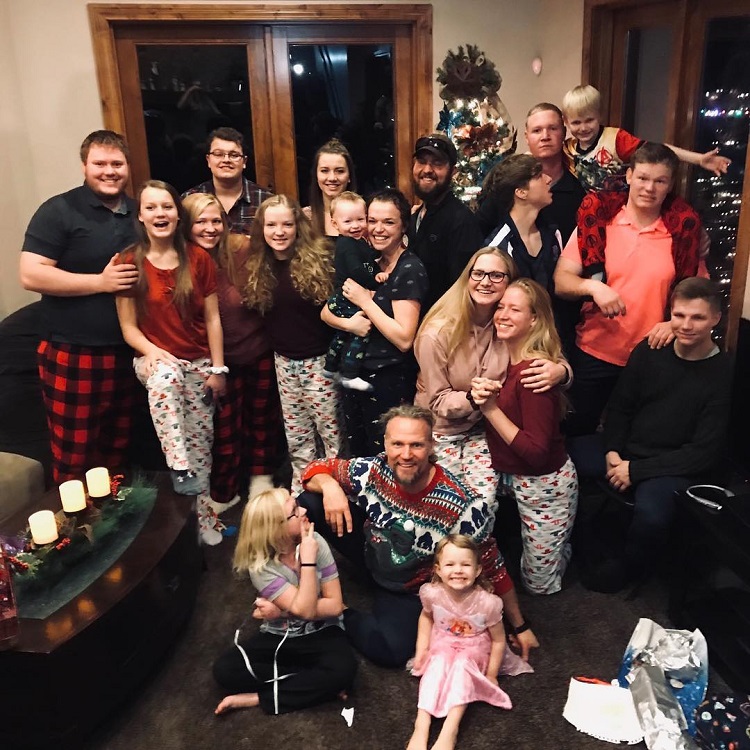 On the other hand, Christine has been living her best life after leaving Kody. Fans also think that Janelle Brown fully supports Christine's decision to leave as they continue to travel together with their kids.
Come back to Entertainment Chronicle for all your TLC updates and news.