Latest posts by Michael Malley
(see all)
Sister Wives star Christine Brown has been keeping in touch with the fans lately. She also announced that she's joining her son, Paedon Brown, on a popular social media site known as TikTok. It's clear to see that Christine is trying her best to stay active online and entertain her fans. Many are also praising Christine for being youthful. It also appears that Christine is looking happier lately, and fans are loving it.
Sister Wives: Fans Praise Christine Brown For Being Youthful
Sister Wives fans took to Reddit to discuss why they're loving Christine Brown so much lately. Apparently, fans love how Christine radiates positivity on social media. Fans are also praising her youthfulness, especially when she shares clips of her talking to her fans. "Christine is so beautiful and youthful!" one person said. "I was just thinking the same thing. You know what, I think it's that she looks… Happy," another person added. It's clear to see that fans love Christine's new life in Utah. Some also believe that Christine's departure from her stressful life in Flagstaff played a huge role in why she's looking glowing and happy lately.
Christine Hustles On TikTok
Sister Wives fans also noticed that Christine Brown is already using her TikTok to promote her diet product. According to some, it's a smart move for Christine to utilize her fame on other social media platforms. However, some are not having any of Christine's promotions from her diet program. Apparently, the diet company that Christine has been promoting has faced so many controversies throughout the years. Fans also think that it's one of the main reasons why Christine and Janelle Brown turn off their comment section whenever they're posting about the product. "TikTok is going to drag her. She's going to be very busy deleting negative comments," another person added.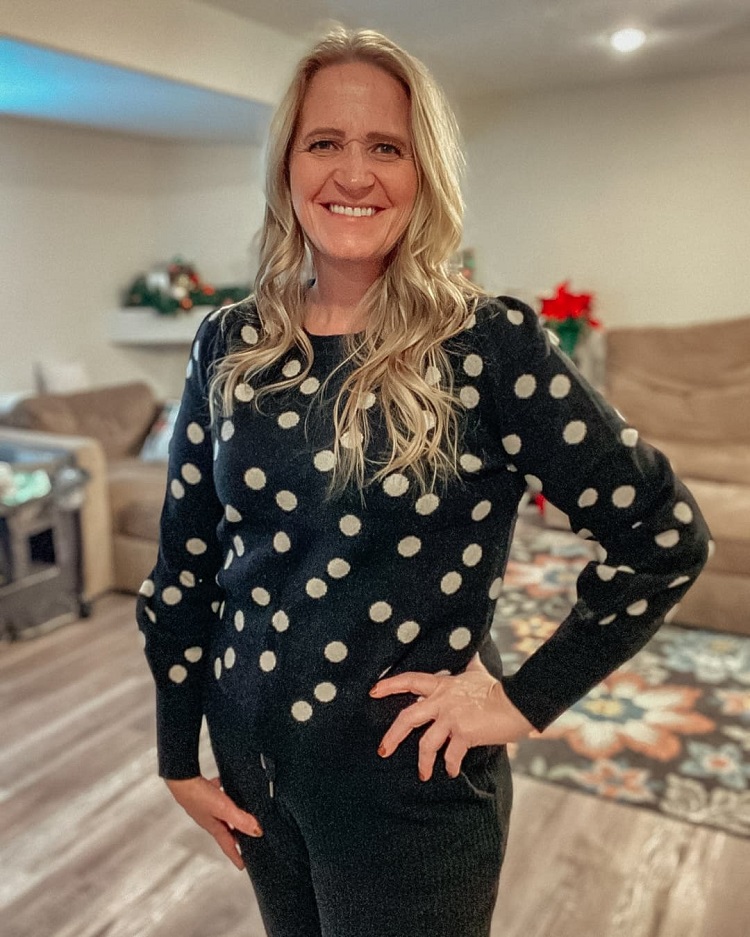 Sister Wives: Fans Think Paedon Brown Acts So Much Like His Father
Aside from Christine Brown, Sister Wives fans also noticed the changes in Paedon Brown's behavior lately. Apparently, fans think that Paedon is starting to act and sound like Kody Brown whenever he's live on social media. Others agree and said that Paedon must have inherited his father's personality throughout the years. However, despite their similarities, Paedon has already made it clear that he's not on good terms with Kody. Paedon even took social media to share his frustration toward Kody and Robyn Brown. He also said that he's aware of their unfair relationship and thinks that it has affected the plural family in a negative way.
It's clear to see that things are still not looking good in the plural family. However, some are not losing hope that Kody will come up with something to finally keep his family on the same page.
Come back to Entertainment Chronicle for all your TLC updates and news.