Counting On stars Joy-Anna Duggar and Austin Forsyth have been silent after the arrest of Josh Duggar. Apparently, Jim Bob Duggar told his kids to remain quiet about the topic. It's also reported that the family was already expecting the arrest. However, the issue has plagued the conservative family over the past couple of days. Now, Joy-Anna and Austin finally opened up about the ongoing controversy.
Counting On: Joy-Anna & Austin Shared Their Thoughts About Josh's Recent Arrest
In a social media post, Counting On star Joy-Anna Duggar shared a lengthy message that talks about her brother Josh Duggar's recent arrest. "The recent accusation brought against Josh sadden us to our core", Joy-Anna said. She also said that they don't want to be hasty in making any statements regarding the issue. "We are especially heartbroken by the reality that there are children in the world being harmed and exploited", Joy-Anna added. After that, Joy-Anna asked for prayers and said that they'll continue to pray for the truth to come to light.
Josh pleaded not guilty to the charges against him. He was wearing an ankle monitor as he left the courthouse with his attorney. Josh can see his kids as long as Anna Duggar is present. However, he's not allowed to have contact with other minors, including his nieces and nephews.
Joy-Anna & Austin Escape From The Stressful Events
Counting On star Joy-Anna Duggar recently went headlines after taking a break from all the stressful events that's been happening lately. Joy-Anna and Austin Forsyth went adventuring to Ozark National Forest with their son Gideon. Fans also shared a lot of positivities on Joy-Anna's comment section. Some of them said that they're hoping that her quick trip will provide her some peace. Others also said that they'll continue to pray for her and her family.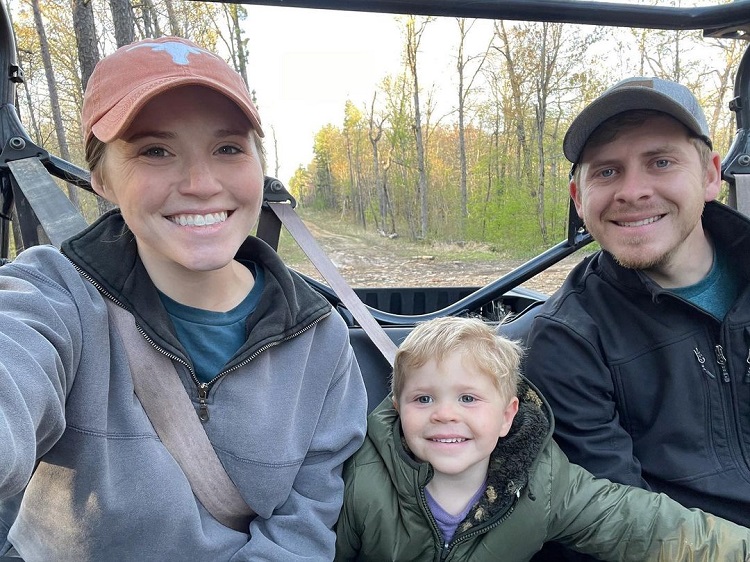 Counting On: Anna Duggar Remains Silent
Counting On star Anna Duggar has been silent on social media since the arrest of her husband, Josh Duggar. Her comment section also remains turned off. It's clear to see that Anna is still in pain with the arrest of Josh. It's also very unfortunate as she just announced her pregnancy with her seventh child. Meanwhile, Josh will remain in home confinement until his July 2021 trial. On the other hand, reports claim that Jinger Duggar and Jeremy Vuolo are reportedly horrified and disgusted by the situation. A source close to the family also said that Jinger is having a hard time coping with it.
Come back to Entertainment Chronicle for all your TLC updates and news.
Latest posts by Michael Malley
(see all)