Latest posts by Michael Malley
(see all)
Counting On stars Joy-Anna Duggar and Austin Forsyth have been a fan favorite in the reality show. The two have been living their best lives as a family. Joy-Anna and Austin faced backlash from fans because of their actions. The two recently announced that they joined a new social media app and some fans are not happy about it. Apparently, it's known for being a conspiracy site. However, the two don't seem bothered as they publicly revealed that they joined the site, leaving a lot of their fans disappointed.
Counting On: Joy-Anna Duggar And Austin Forsyth Join Parler
In a social media post, Counting On couple Joy-Anna Duggar and Austin Forsyth encouraged their fans to join them in a new social media app. It confused a lot of fans although there are some that already knew about the site. Parler is a social media site known for its significant userbase of Trump supporters and conservatives. Most of the content that can be seen on the site are far-right content, antisemitism, and conspiracy theories.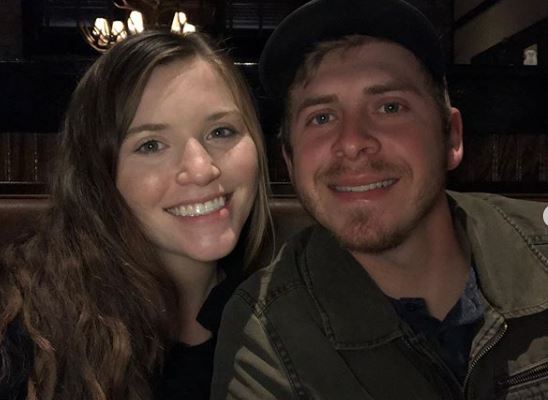 The Couple Faces Backlash
After joining a conspiracy-fueled social media site, Counting On stars Joy-Anna Duggar and Austin Forsyth faced backlash. It's no secret that Facebook started censoring conspiracy theories during the 2020 presidential election. This could be the main reason why the two hopped onto the other site. Parler is known for its userbase that posts hateful speech and violence. It was reportedly used by an Arkansas police officer to call for the deaths of all Democrats. Parler also allows the spread of false information regarding Covid-19, which is very alarming due to it being easily accessible by younger generations.
The Duggars Have Been Conservatives Ever Since
Apparently, the sister-in-law of Counting On star Joy Duggar, Anna Duggar, is also a conservative. She recently posted a video of her asking Siri how old the president was. Siri then replied with the age of the vice president, Kamala Harris. There have been speculations suggesting that Anna is buying into the conspiracy theory that she got from Parler, where an attempt to replace Biden with Harris as the president will happen. The Duggars also raised a lot of eyebrows recently. In a YouTube post, Jana Duggar shared a video of James Duggar mowing Trump 2020 on their lawn. Jana's YouTube post received a huge amount of dislikes. She also turned off its comments section to avoid criticism from the viewers.