Latest posts by Michael Malley
(see all)
90 Day Fiance star Deavan Clegg recently announced that she won't be a part of 90 Day Fiance: The Other Way: Tell-All episodes. This led to several speculations that Deavan might never reveal the truth as she sees it between her and Jihoon Lee. It's no secret that Deavan once said that she's going to spill the tea regarding her tumultuous relationship with her Korean husband.
90 Day Fiance: Deavan To Miss Tell All Spinoff?
90 Day Fiance star Deavan Clegg previously said that she's going to reveal information about her estranged husband Jihoon Lee. However, it's most likely not going to happen as Deavan recently announced that she won't appear on the upcoming Tell-All. Deavan and Jihoon's breakup has yet to be revealed by TLC. Yet, most fans already knew that Deavan left Jihoon in South Korea and is now dating another guy named Topher Park.
According to reality tv blogger John Yates, TLC is responsible for Deavan's return to the U.S. She was said to accuse Jihoon of abusing Drascilla. Furthermore, TLC doesn't want the couple to be anywhere near each other as tensions just kept rising. This is one of the main reasons why Deavan didn't make it to Tell-All, Yates added.
Deavan And Jihoon's Accusations
90 Day Fiance stars Deavan Clegg and Jihoon Lee has been throwing allegations at each other since their separation. Jihoon did acknowledge he made some mistakes back then. Deavan once accused Jihoon of cheating, which now seems to be the other way around. But in all domestic battles, there is always he said she said and then there's the truth somewhere in between.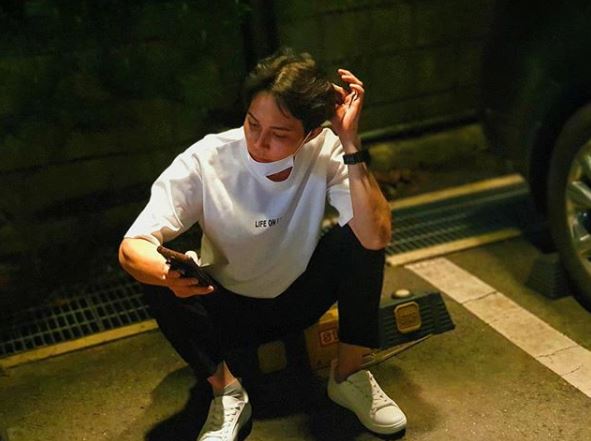 On the other hand, Jihoon revealed that there were no divorce papers being processed between him and his estranged wife. It's the opposite of what Deavan has been saying, wherein the divorce papers are already settled but Jihoon doesn't want to sign it. At this point in time, the truth between the couple is pitch black especially now that Deavan won't be attending Tell-All.
90 Day Fiance: Deavan Dating Another Guy Amid Marriage Status
90 Day Fiance star Deavan Clegg has been sharing photos alongside Topher Park recently. One of which is their steamy photoshoot, seemingly confirming that Deavan has moved on from her estranged husband, Jihoon.
It's no secret that Jihoon was previously encouraged by fans to file a legal case against Deavan. Currently, their marriage may not legal in the U.S. Aside from that, Jihoon also can't file a divorce in South Korea due to a specific adultery law. At this point in time, it seems that the only way for Deavan to file a divorce against her Korean husband is to claim abandonment. However, Deavan will need 3 years of not seeing Jihoon in order to process abandonment.
Despite the speculations of not attending Tell-All, fans are still hoping that Deavan makes it in the last minute of the special episode as a huge surprise.
Come back to Entertainment Chronicle for al of your TLC updates.