Latest posts by Michael Malley
(see all)
My 600lb Life Season 2 alum Chuck Turner began his weight loss journey at 693 pounds. He had a rough marriage with a woman named Nissa, who's apparently his second wife. His weight gain didn't start at a young age. According to him, he began binge eating at the age of 30 after the tragic murder of his first wife. But despite his dark past, the Texas native sought Dr. Now's help and is now thriving in life. Keep reading to see what he's up to today.
My 600-lb Life: Chuck Turner's Rollercoaster Marriage
After a rocky marriage, Chuck and his second wife, Nissa, got divorced. TLC also released a special episode featuring their split. Losing another loved one is truly a heartbreaking experience. But the My 600lb Life alum remained strong and has been going out with his friends. He has also become more active on social media, where he shares his weight loss journey.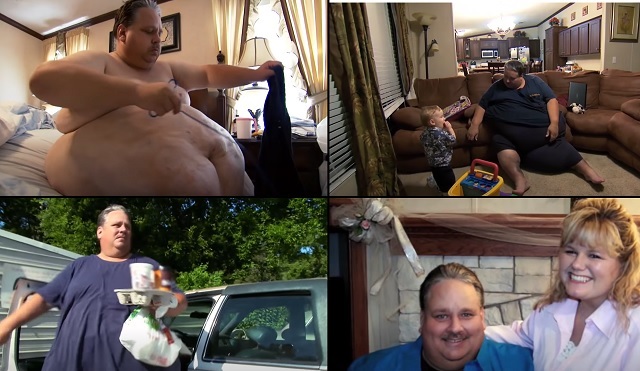 The My 600-lb Life alum found love again. He met a woman named Erica on a blind date. He revealed in his special episode that they both felt that God matched them together. The two later tied the knot. However, Turner's marriage seems to have failed again. In 2023, he updated his Facebook status to "divorced." Not a lot is known about what happened. But his recent posts were quotes about attractive people who are ugly from the inside, suggesting that he had an unpleasant divorce.
Chuck Continues To Pursue A Healthy Lifestyle
Chuck was able to shed 425 pounds at the end of his episode. He had his lymphedema removed from his legs and underwent bariatric surgery. Most of his social media photos show that he's been looking healthy despite experiencing multiple separations. The former My 600-lb Life star has also inspired many for not letting the odds get to him. His last reported weight was 343 pounds.
My 600-lb Life: Chuck Turner Is Now Thriving In Business
Chuck's successful weight loss brought him back to his business. He currently runs his own wrecker service. Some of his social media photos also show what appears to be a big garage for vehicle repair. The My 600-lb Life alum's business has been running since 1997, according to his Facebook. Unfortunately, it seems that nobody will inherit his business after having no children from his past marriages. It also appears that his adopted son, Nathan, is no longer in touch with him after his divorce from Nissa.