Latest posts by Michael Malley
(see all)
Counting On fans have seen multiple Duggars write books and give interviews against the questionable teachings of the IBLP. Some of them also aim to talk about their challenges with their parents. One of them is Jill Dillard, who wrote a book that features her past Jim Bob and Michelle Duggar. She also participated in Shiny Happy People, and many believe that she's making her relationship with her family worse. However, it may not be the case due to her recent actions.
Counting On: Jill Dillard Continues To Stay Positive Ahead Of Book's Release
Jill has been sharing positive updates about her family. Some Counting On fans still commend her for staying transparent when it comes to her kids despite the privacy she's been giving them. Recently, the 32-year-old mother shared a sweet photo of Sam and Israel playing on the couch. Many were surprised to see how big the brothers have gotten. While others questioned the mother-of-three for seemingly using her kids to promote a clothing brand despite being discreet about them. Nevertheless, it's clear that they're living happily amid all the controversy revolving around the Duggars.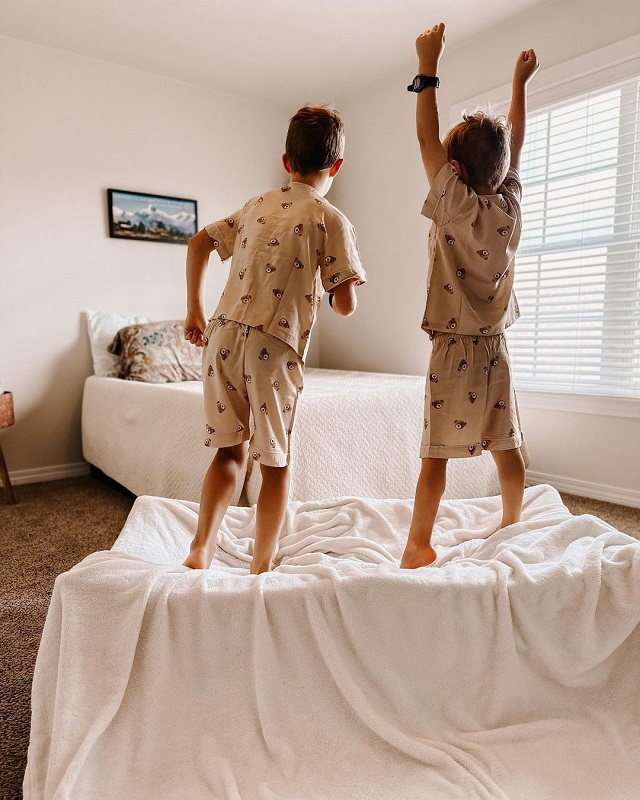 Jill No Longer On Bad Terms With Family?
Counting On fans have been curious about Jill's current relationship with her parents. She previously revealed having some disagreements with her parents. But she made it clear that they've been working towards healing. Her appearances at recent Duggar gatherings also suggest that things are finally improving between them. Though it seems they still have different opinions regarding the IBLP, especially after Jim Bob and Michelle made a statement about how the documentary paints them and their church badly.
Counting On: Do Jim Bob & Michelle Duggar Still Visit The Kids?
Jim Bob and Michelle love to welcome their newborn grandkids. They watch and guide them as they grow. But it seems some of their grandchildren have kept their distance. Some of them are Jill's kids. It's been quite a while since fans last saw the Duggar parents spend time with Sam, Israel, and Frederick. It also appears that the kids are much closer to Derick's mother, who often pays her grandsons a visit.
However, some fans believe that the improvements in Jill and her parents' relationship will create a bridge for the boys to finally get in touch with their grandparents in Arkansas.