Latest posts by Michael Malley
(see all)
Counting On star Jill Duggar loves to share wholesome updates about her family. Most of the time, Jill shares her recent activities with her kids. She's been busy watching over her sons during their swimming lessons as well. Many are also praising Jill and Derick Dillard for their incredible parenting and decision to teach their kids important skills in life. Now, Jill is making noise on social media once again as she celebrates her birthday. Derick also left her an exciting promise that will happen soon.
Counting On: Jill Duggar Celebrates Birthday, Derick Dillard Promises Best Gift
In a social media post, Counting On star Derick Dillard shared an adorable picture of Jill Duggar holding a bunny as she celebrates her birthday. "Happy 32nd birthday to my lovely wife, @jillmdillard Life with you is fun! I'm thankful every day for you, and I love you to the moon and back!" Derick captioned. Derick also left a heartwarming promise for Jill, which may happen very soon. According to Derick, he promises to give Jill three bunnies named Nibbles, Fluffy, and Edna. He also said that Jill has been wanting to own bunnies, and her dreams will finally be granted.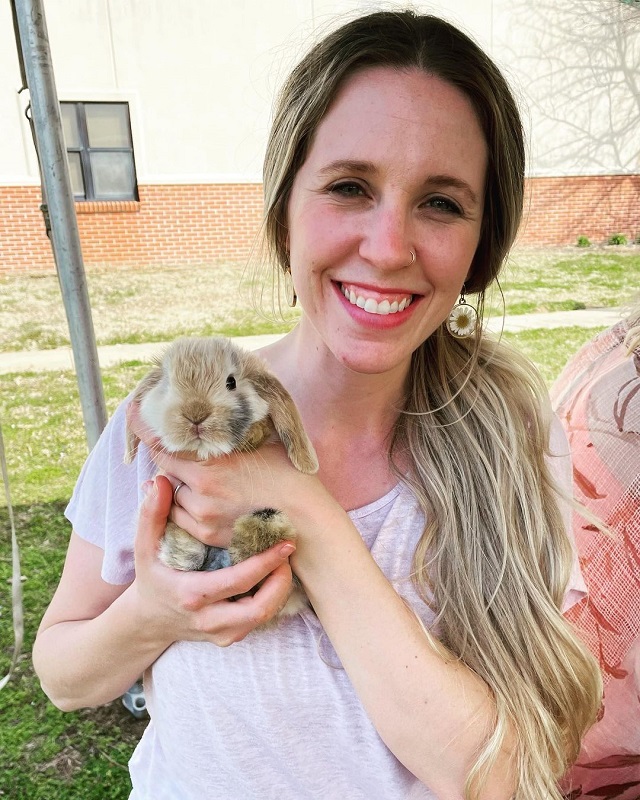 Did Jim Bob & Michelle Celebrate Daughter's Birthday?
At this point, Counting On star Jill Duggar has yet to share how she celebrated her birthday. Many are also curious if Jim Bob Duggar and Michelle Duggar will celebrate with her. Apparently, Jill has already shown everyone that she's now on good terms with her parents, especially Michelle. The two even gave a big hug to each other during the recent all-girls gathering of the Duggars. Birthdays are also a big thing in the Duggar family. Due to this, fans assume that there will be a big celebration behind the cameras.
Counting On: Jill Duggar's Recent Activities With The Kids
Counting On star Jill Duggar has been busy spending with her kids over the past few weeks. She's been focusing on giving them unforgettable memories and helping them practice important skills in life. Jill also took social media earlier this month to share that her kids love watching pizza being made at their favorite pizza parlor. She also revealed that Israel is becoming more interested in helping with her cook. According to Jill, Israel has been noticeably growing and he's starting to do "big boy" things more often.
Jill has yet to share major updates about her youngest son, Frederick. But it's clear that Jill and her family have been living their best lives and not letting any negativities get in their way.