Latest posts by Michael Malley
(see all)
Counting On star Jessa Duggar has faced a lot of controversies over the past few months. Apparently, fans questioned the process of Jessa Duggar's miscarriage. Some even accused Jessa of having an abortion. However, Jessa didn't let the negativities get in her way.
She continued posting wholesome content online despite losing some of her endorsements. Now, Jessa is back to share another update for the fans. This time, Jessa is sharing hilarious pictures with her sisters during their recent bonding time. Jessa's estranged sister also surprised the fans after making a sudden appearance.
Counting On: Jessa Duggar Shares Fun Pics With Sisters In Latest Bonding Time
In a social media post, Counting On star Jessa Duggar shared hilarious and sweet pictures with her sisters. The photos were taken during their recent bonding time that Joy-Anna Duggar set up. One of the photos shows a funny stolen photo as the Duggar girls prepare to pose.
The other photos, however, stunned the fans, especially after seeing how big the other Duggar kids have become. One of them is Josie Duggar, who's almost as tall as her older sisters. Meanwhile, fans are praising Joy-Anna for coming up with such ideas to keep the Duggar family stronger.
Jill Makes Rare Appearance
Counting On fans were also surprised to see Jill Duggar and Michelle Duggar during the gathering. Apparently, Jill has been estranged from the family for years. She even revealed not being able to talk to her parents for a long time. However, it seems that times have finally changed as they look so happy seeing each other. Joy-Anna Duggar didn't share much about how Jill and Michelle interacted. But fans think it's a clear indication that they're finally heading toward healing.
Counting On: Michelle Duggar On Good Terms With Estranged Daughters
Counting On star Michelle Duggar also surprised the fans after giving a big hug to her daughter, Jinger Duggar, who recently released a controversial book against the IBLP. Fans also thought that Jinger would be excommunicated due to her book. But it appears that it's the other way around as the number of Duggar supporting Jinger's book continues to increase.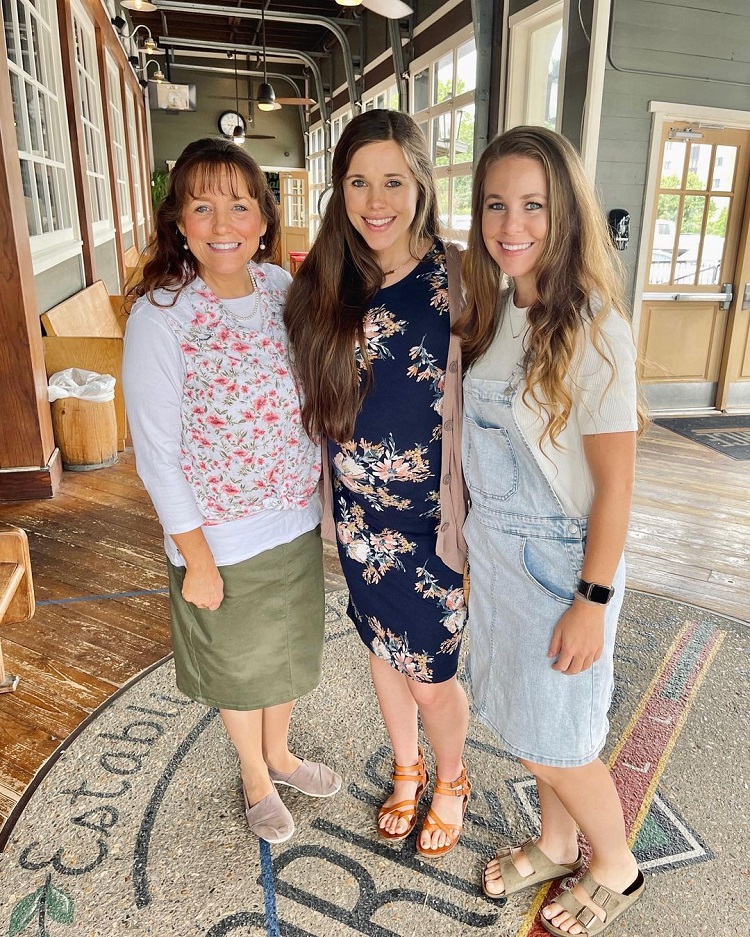 On the other hand, Jim Bob Duggar continues to remain out of sight. There are speculations that he's still upset about Jinger's book, while others believe that he's still trying to lay low after all the controversies he faced since Josh Duggar's arrest. Do you think that he will resurface any time soon? More so, would you like to see the family all come back together sooner rather than later? Let us know your thoughts in the comments.