Latest posts by Michael Malley
(see all)
Sister Wives star Madison Brush has been sharing adorable updates about her family. She's been spending a lot of time with her newborn daughter as well. Most of the time, Madison shares wholesome pictures with Josephine. However, it seems that Madison is struggling when it comes to sparing time with her two other kids. However, the mother of 3 showed that nothing will stop her from keeping them happy.
Sister Wives: Madison Brush Struggles Giving Time To Kids Including Newborn?
In a social media post, Sister Wives star Madison Brush shared how much she relishes all the time she can have with her newborn daughter, Josephine. "I'm trying to remind myself to slow down and soak in the fleeting time with Joey," Madison said. Madison also said that time flies by so fast, especially now that her time is split with her 3 kids. However, it doesn't stop Madison from being the best mother for the three. Many are also praising Janelle Brown for her frequent visits to Madison's house to help with the kids.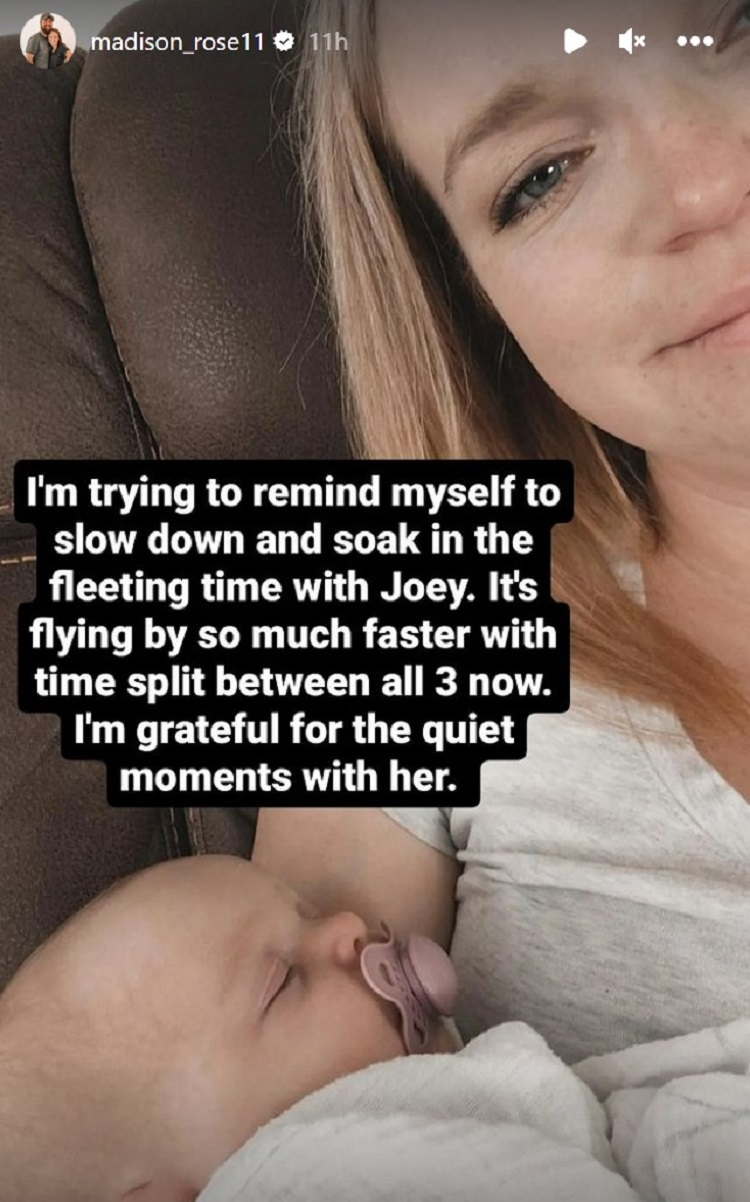 Madison Shares Playtime With Axel & Evie
Sister Wives star Madison Brush also took to social media to share how important it is for her to spend time with Axel and Evie. She went on to share clips of Axel and Evie's outdoor playtime. According to Madison, Axel loves going downhill with his scooter while. Fans are also impressed that Evie already knows how to ride a scooter at a very young age. Madison also made sure that her kids are wearing protective gear during their scooter rides.
Sister Wives: Madison Brush's Latest Endorsement
Madison Brush has been getting a lot of endorsements as well. One of them is a toy gun that uses small gel as bullets. According to Madison, Axel loves his toy gun so much. She also made sure that the gel blaster is biodegradable and none toxic. It's clear to see that Madison is becoming one of the most popular daughters of Kody Brown. Unfortunately, it seems that Kody hasn't been in touch with Madison as well as with his newest granddaughter, Josephine.
There are reports that Kody and Robyn Brown are now living like a monogamous couple. The two were even spotted in Las Vegas several weeks ago amid rumors of their financial struggles. Do you want to see more of their lifestyle or more of the Brown children? Let us know in the comments.