Latest posts by Michael Malley
(see all)
Sister Wives star Christine Brown has been getting a lot of support from fans over the past few months. Many are happy about her new life, especially after she decided to enter a new relationship. Christine also shocked the world after revealing her new lover, David Woolley. But some fans think it's not the only thing that surprises them. Apparently, fans recalled a post featuring Christine's doppelganger with almost the same characteristics as her.
Sister Wives: Fans Shocked With Christine Brown's Doppelganger
Sister Wives fans from Reddit shared their thoughts about Christine Brown's doppelganger, Anna LeBaron. The two are apparently first cousins. Unfortunately, Anna has yet to meet Christine as they were raised in different polygamist communities. However, Anna shocked everyone after revealing that she and Christine has the same personality as well. According to her, they both sound and talk alike. Anna also claimed that they have the same mannerisms. At this point, Christine has yet to share her comments regarding her doppelganger. But fans are eager for them to finally meet. "I wonder if they ever met each other? Very strong genetics!!" one person said. "The genes run strong with the Allreds and LeBarons. So many of them look similar," another person added.
Christine Continues To Impress Fans With Baking Skills
Sister Wives star Christine Brown also took to social media to share a clip of herself showing off her latest recipe. She also encourages her fans to follow her on Instagram and watch her weekly live streams where she shares her popular recipes. Many are also praising Christine for keeping her cooking show alive after the end of her spinoff with TLC. Meanwhile, some fans are hoping that David Woolley will join Christine in her next live cooking show.
Sister Wives: Christine Brown's Possible Spinoff With David Woolley
Sister Wives fans have been speculating if Christine Brown and David Woolley are working on a new project. Apparently, reports claimed that the two may get featured in a new spinoff by TLC. The couple remains silent regarding the spinoff. But fans think Christine's recent photo with David with filming equipment behind them clearly indicates that they're up to something big.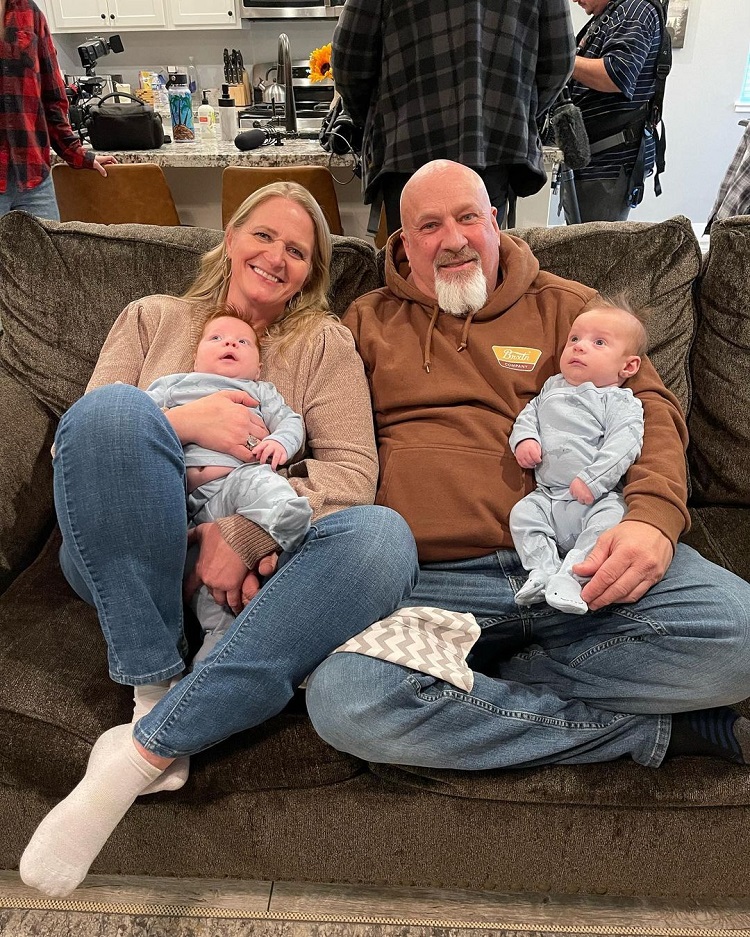 It's clear to see that things are only getting better for Christine and David. Meanwhile, fans are curious if Kody Brown is still interested in making projects with his ex-wives, especially now that Christine has a new lover. Would you like to see them all interact? Let us know in the comments.