Latest posts by Michael Malley
(see all)
Sister Wives fans have seen the struggle between Christine Brown and Kody Brown throughout the years, which ultimately led to their split in Season 17. Fans think the kids suffered a lot from Kody and Christine's feud as well. However, one kid has broken the heart of many and it's none other than Truely Brown. Apparently, Truely has been through a lot even before they left. Now, there are also speculations that Kody hasn't been a father to Truely ever since.
Sister Wives: Christine Brown Shares Truely's Hardships When She Was 3
In a social media post, Sister Wives star Christine Brown recalls one of the most difficult times for her daughter, Truely Brown. According to Christine, Truely's kidneys were shutting down when she was 3. They spent 11 days at the hospital and there are times when she had to go home without her. Christine also shared a drawing that she made for Truely explaining her situation in the hospital and what will happen after she gets well.
"I came across this picture today, and I remember drawing it for her one size is her at the hospital with tubes connected to a dialysis machine and the next one shows her healthy at home and going to Disneyland," Christine said. Christine also revealed telling Truely that they're going to Disneyland when she gets better helped improve her condition. "That was the day she started to get better. So glad I kept these pictures to remind me of miracles," she added.
Kody Has Never Been A Father To Truely?
Sister Wives fans are calling out Kody Brown for never being a father to Truely Brown. According to some, Kody has been neglecting his kids throughout the years. Some fans even recalled an episode where Kody seemingly to struggle talking to Truely like a father. Christine has called Kody out for his lack of effort for the kids as well. Instead of making up for it, he ended up arguing with Christine and calling her out for being too needy.
Sister Wives: Christine Brown & David Woolley Getting Their Own Show?
Sister Wives fans have been speculating that Christine Brown and David Woolley might be filming for their own show. Apparently, fans pointed out that studio equipment including cameras and microphones in one of Christine's pictures with David. According to some, it's possible that Christine will get her own spinoff with TLC featuring her new life with David. Meanwhile, fans are glad that Christine finally found the happiness she deserves. Christine also said that David has been so nice towards Truely Brown, and many are hoping that their relationship will continue to grow.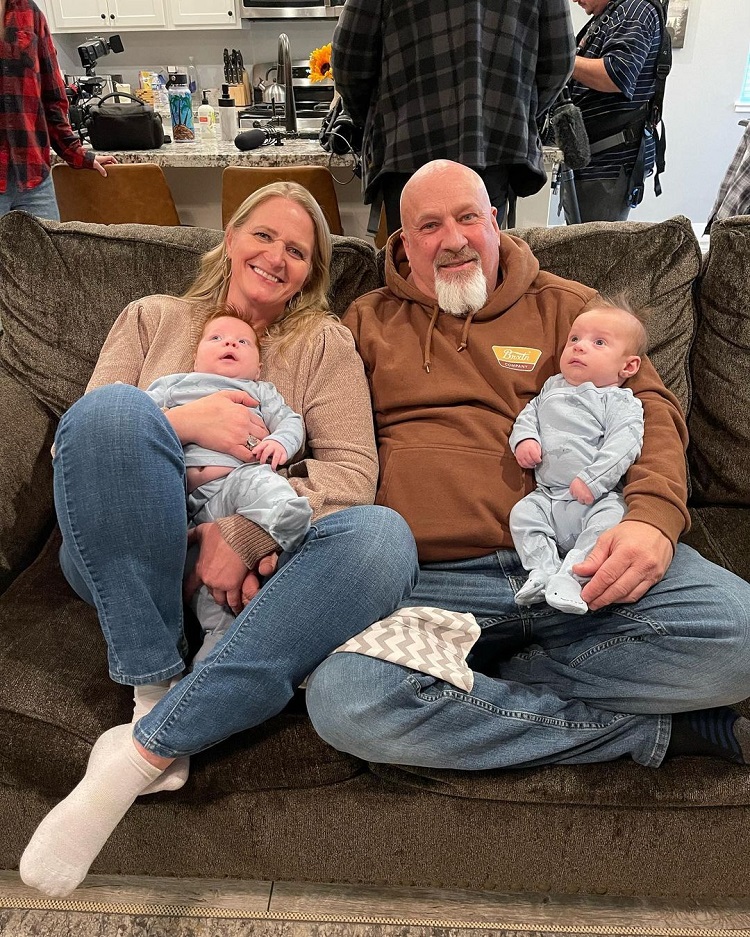 At this point, TLC has yet to confirm if Christine will indeed get a spinoff. There are also rumors that Season 18 may happen as well, and it may feature the new lives of the wives after leaving Kody. Only time will tell.
If you are looking for more Sister Wives news, come back to Entertainment Chronicle for all your updates.