Latest posts by Michael Malley
(see all)
Counting On fans have been noticing the sudden absence of some Duggars since Josh Duggar's conviction. Some of them are Justin Duggar and his wife, Claire Spivey. The two usually post wholesome updates with each other back then. But things suddenly changed over the past few months, especially since Josh Duggar's CSAM arrest. Justin and Claire even went silent during their 2nd wedding anniversary, causing several speculations.
Counting On: How Did Justin Duggar & Claire Spivey Celebrate Wedding Anniversary?
Counting On fans from Reddit shared their thoughts on Justin Duggar and Claire Spivey's silent wedding anniversary. Apparently, the two have yet to post anything for their second wedding anniversary. It's been quite some time since Justinn and Claire posted on social media as well, especially Claire, who hasn't posted anything for a year. The reason behind their sudden absence is unclear.
However, it's been causing several speculations. One of which is the possibility that Claire may be expecting her first child. Although some doubt it and said that Justin and Claire have been enjoying their lives as a newlywed couple first before starting a family. Others also recalled the time when Justin was spotted skiing with Claire and her family earlier this year.
Justin's Recent Projects
Counting On fans also believe that Justin Duggar's absence is due to his busy schedule from work. There are reports stating that Justin and Claire Spivey are currently working in the Spivey family's construction business. Justin's last post was also about his mobile home project. It's been quite some time since he was last mentioned by the Duggar family in Arkansas as well, creating speculations that he may have stepped away.
Counting On: Justin Duggar Stepped Away From The Family's Beliefs?
Counting On fans have been curious about Justin Duggar's current status with his family in Arkansas. Apparently, reports claimed that Justin was among the Duggar kids that stepped away from the family's beliefs. There are also speculations that Jinger Duggar's latest book, Becoming Free Indeed, created a big rift in the family. Jinger has also shared that Jessa Duggar encouraged her to question the IBLP's ideology, suggesting that the rift has been happening for a long time.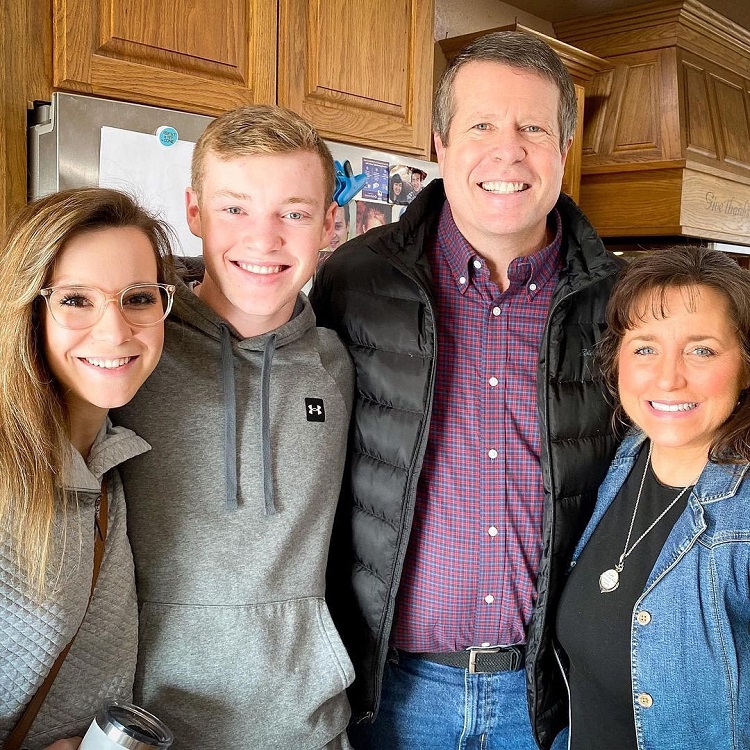 It's clear to see that a lot of things have changed in the Duggar family since Josh Duggar's arrest. But fans are not losing hope that the family will eventually recover and return to their wholesome content online. Are you hoping to see the family more active again? Let us know in the comments below.
Make sure you return to Entertainment Chronicle for all your Duggar news and updates.