Latest posts by Michael Malley
(see all)
Sister Wives star Gwendlyn Brown has been making headlines due to her controversial content on Patreon. Gwendlyn has been answering popular questions from fans for a small price. She has also gained a lot of subscribers due to her bravery in exposing Kody Brown and Robyn Brown's unfair relationship. However, it seems that Gwendlyn wasn't happy with some fans trying to share her content for free. But the same thing goes for some of her followers, especially after making a big decision on her Patreon.
Sister Wives: Gwendlyn Brown Raises Eyebrows With Major Decision In Patreon
Sister Wives fans from Reddit shared their thoughts on Gwendlyn Brown's recent announcement regarding her Patreon. According to Gwendlyn, she will be changing her Q&As to "hidden" due to the recent leaks happening in Reddit. Due to this, fans won't be able to see some of Gwendlyn's content for free anymore. "I really love talking to you all and my DMs are always open but I can't keep having people profit off my work. I'm really sorry about this," Gwendlyn said.
However, fans aren't happy with Gwendlyn's decision. Some even accused her of prioritizing money too much. Due to this, some decided to cancel their subscription to Gwendlyn's Patreon. "I don't think she gets how internet content creation works, lol. Once you put something out on the internet, you lose control of it. It's how it works," one person said. "Or she is just very greedy and can't stand the thought of losing profit to someone else, even though she wouldn't," another person added.
Paedon & Gwendlyn's Online Activities
Sister Wives stars Paedon Brown and Gwendlyn Brown are taking the internet by storm due to their controversial content on Patreon and other platforms. The rival siblings have been throwing accusations at each other. The two also love to talk about the wrongdoings of their father, Kody Brown. However, fans are hoping that Paedon and Gwendlyn will finally find peace and try to make ways to help the plural family get back on track. But some doubt that Kody will make an attempt at reconciling with his wives anytime soon. It was also reported that he's currently on the path of anger after what happened to the plural family.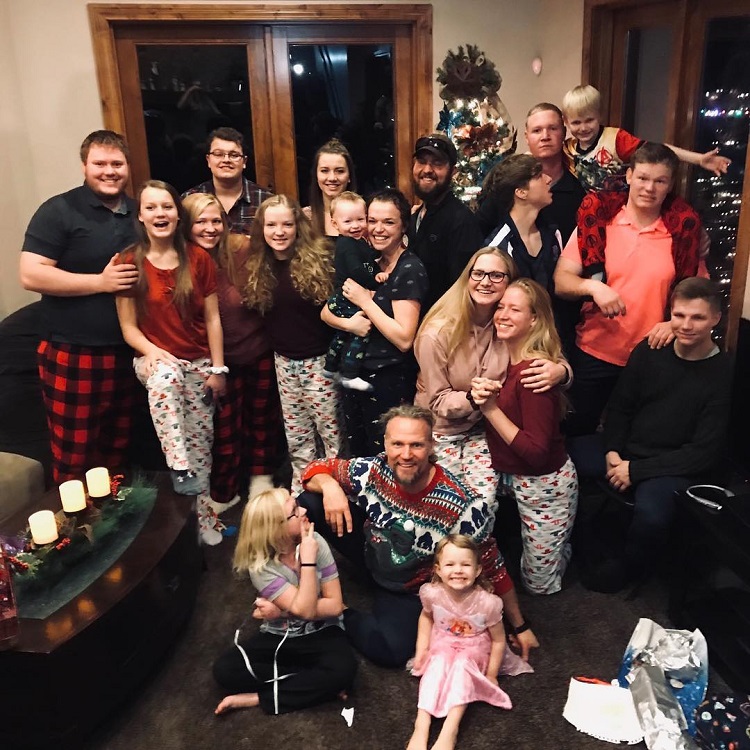 Sister Wives: Christine Brown Remains Silent On Kids' Recent Content
At this point, Sister Wives star Christine Brown has yet to share her comments regarding the contents that Paedon Brown and Gwendlyn Brown have been making online. Mykelti Brown also joined Patreon recently where she talked about Kody Brown. It appears that Christine is just letting her kids express their disappointment toward their father. Yet, fans think it wouldn't help bring back the plural family to what they used to be.
There are also reports that Gwendlyn was asked to put a stop to her negative content about Kody and Robyn Brown. But it seems that she has no plans on stopping after everything that her mother went through. Do you think she needs to keep on pushing through and exposing the truth? Let us know in the comments below.
If you are looking for more Sister Wives news, come back to Entertainment Chronicle for all your updates.