Latest posts by Michael Malley
(see all)
Sister Wives star Gwendlyn Brown has been keeping in touch with the fans lately. Most of the time, Gwendlyn shares uploaded videos on her YouTube channel where she reacts to each episode of Season 17. Gwendlyn has also impressed the fans with her bravery as she continues to expose Kody Brown and Robyn Brown's unfair relationship. However, it seems that she is also dealing with her own problems. Apparently, Gwendlyn recently revealed that she's still not on good terms with her brother, Paedon. Now it seems that things are only getting worse between them.
Sister Wives: Gwendlyn Brown's Relationship With Paedon Brown Only Getting Worse?
Sister Wives fans took to Reddit to share their thoughts on Gwendlyn Brown's recent clip on Patreon where she talks about her current status with her brother, Paedon Brown. According to Gwendlyn, Paedon is the "most awful" person ever. She also encouraged her fans to stop believing everything he says as it only encourages him to keep doing it. Gwendlyn's words with her brother clearly show that they're still not on good terms. She even shared that she's taking medications at night so she can sleep, which may be a hint that things are only getting worse for them. Gwendlyn didn't exactly share what's been happening between them although she's interested in talking about it at some point.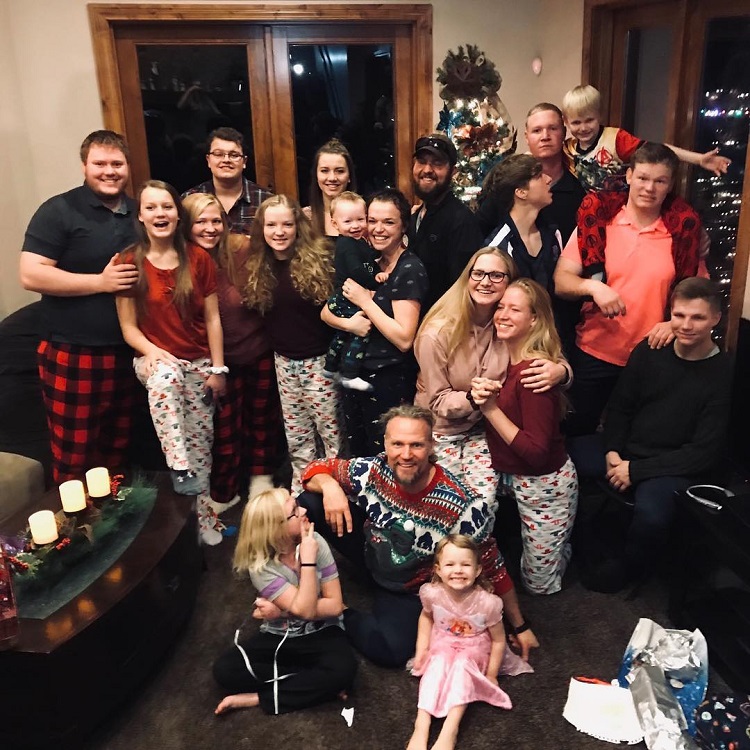 In the past, Paedon has opened up about an incident that occurred between him and his sister. He had slapped her and that caused a major fallout between the two. So much so that Gwen was actually scared of him. Their mother, Christine was trying to mend fences but still struggled. Though it was not so hard for Paedon to talk about this situation, it may be much trickier for his sister who is still mentally processing it.
Fans Blame Kody For His Kids' Poor Relationships
Sister Wives fans are also pointing fingers at Kody for not being there for his kids. According to some, Gwendlyn and Paedon's feud would've been over if he was taking the role of a father and talking to his kids. Unfortunately, Kody often ends up arguing with his wives and questioning his children. It also appears that Kody's relationship with most of his kids only got worse after Season 17 and the tell-all. There are also reports that almost all of them no longer talk to Kody after things fell apart in the plural family.
Sister Wives: What Will Christine Brown Do?
At this point, Christine Brown has yet to share her plans amid the feud between her children. However, Christine is fully aware of the situation and has been trying her best to keep Gwendlyn and Paedon from fighting. Meanwhile, fans are hoping that the siblings will finally find the healing they need, especially now that they no longer have a father on their side.
There are also reports that Kody is starting to take action in stopping his kids from making negative content about him. However, it seems that Gwendlyn is unfazed by her father and continues to expose him online. Do you think she should keep speaking her truth? Let us know in the comments below.
If you are looking for more Sister Wives news, come back to Entertainment Chronicle for all your updates.