Latest posts by Michael Malley
(see all)
Counting On star Jinger Duggar has been one of the most active Duggars on social media lately. Most of the time, Jinger shares adorable pictures with her husband, Jeremy Vuolo. She's been busy with her recent projects as well. One of which is vlogging. At this point, Jinger has already released seven vlogs since returning to YouTube. Aside from that, Jinger has been busy making recipe videos as well, and it's been doing great so far. Now, Jinger is back with another recipe video. But this time, Jinger is going international after sharing her popular Mexican recipe.
Counting On: Jinger Duggar Goes International With Her Latest Recipe
Counting On star Jinger Duggar uploaded her latest recipe video on YouTube. This time, Jinger shares her Mexican recipe, Chicken Tacos. Jinger made the 12-minute recipe video quick and simple. Fans also took Jinger's comment section to praise her creativity and cooking skills. "I learned a couple of tips to try the next time I make chicken tacos! Love watching these videos," one fan said.
Some fans also praised Jinger for sharing some stories as she cooks. Apparently, Jinger talked about some facts about her and Jeremy Vuolo. One of which is about her living on the border of Mexico in Laredo Texas for a couple of years. Jinger also revealed that Jeremy also lived in Mexico much longer. Jinger also shared that she had an awesome experience. "Thanks for the recipe. Will try these. Love the story time while you cook!!" another fan added.
Jeremy Shares Saturday Goals With Jinger
Counting On star Jeremy Vuolo also loves to share adorable updates with Jinger Duggar. Jeremy even took to social media recently to share his Saturday goals with Jinger. Apparently, Jeremy shared a clip with Jinger watching sports like football and baseball. It's clear to see that Jinger and Jeremy are now living their best lives. Fans are also glad that the two are still in California as it fits their lifestyle well. Jinger herself also revealed that they tried their best to look for a new house in California as well after leaving their rental home.
Counting On: Updates On Jinger & Jeremy's Daughters
At this point, Counting On stars Jinger Duggar and Jeremy Vuolo have yet to share updates regarding their daughters. However, fans have seen the two slowly sharing back-facing pictures of Felicity and Evangeline over the past few months. According to some, it's possible that Jinger and Jeremy are finally becoming transparent about their kids, and it's only a matter of time before fans are able to see them again.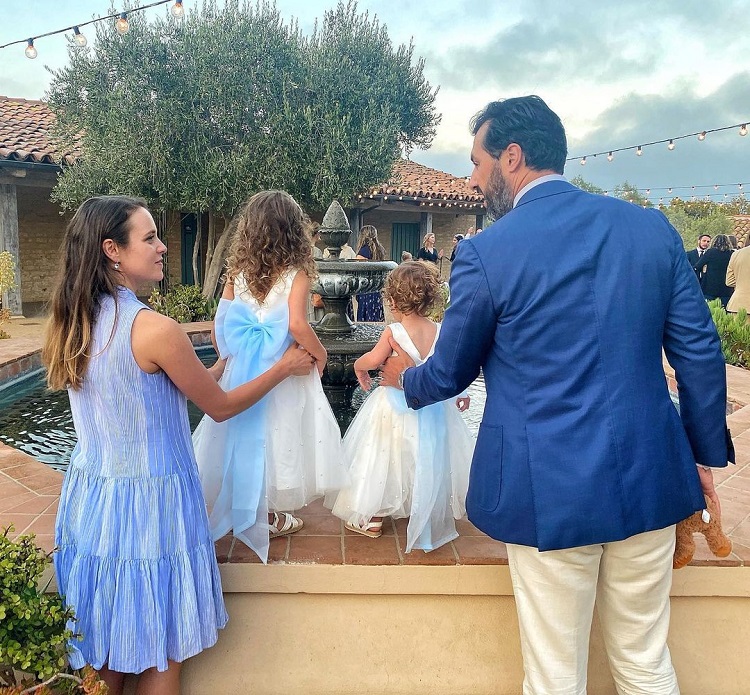 Meanwhile, it seems that Jinger will follow in her sister Jill Duggar's footsteps when it comes to her kids' education. Apparently, fans have seen Jinger's support for Jill's decision to send Israel to a real school, and it seems that Jinger might do the same for Felicity and Evangeline. What are your thoughts on the situation? Let us know your thoughts.
Come back to Entertainment Chronicle for all your TLC updates and news.