Sister Wives fans have seen Kody Brown's struggles with some of his kids in recent years. Apparently, some of them are starting to go against Kody due to his poor decision makings for the family. Some are also brokenhearted by his actions, especially after he didn't go to Ysabel Brown's major back surgery in New Jersey. Fans also think that Kody and Robyn Brown's unfair relationship plays a big factor in their recent struggles. Fortunately, it seems that Kody's older kids are stepping up to take his role.
Sister Wives: Fans Think The Kids Are Stepping Up
Sister Wives fans took to Reddit to discuss why the kids are starting to step up in the family. According to some, it's noticeable how Kody is often mad at his kids for not respecting him. However, fans understand the kids' frustration as they can see how mistreated their mothers are.
Others agree and pointed out how Gabriel and Garrison Brown are against Kody's poor decision makings for the family. "These male kids are stepping up, taking a man's role with their biological mom and smaller siblings while he is off with another woman," another person added.
Some even pointed out how Logan Brown has become a cook of the family. "I mean Kody couldn't do that? Or at the very least slap some pop tarts in the toaster to help once in a while so Logan could get an extra hour of sleep?" another person added.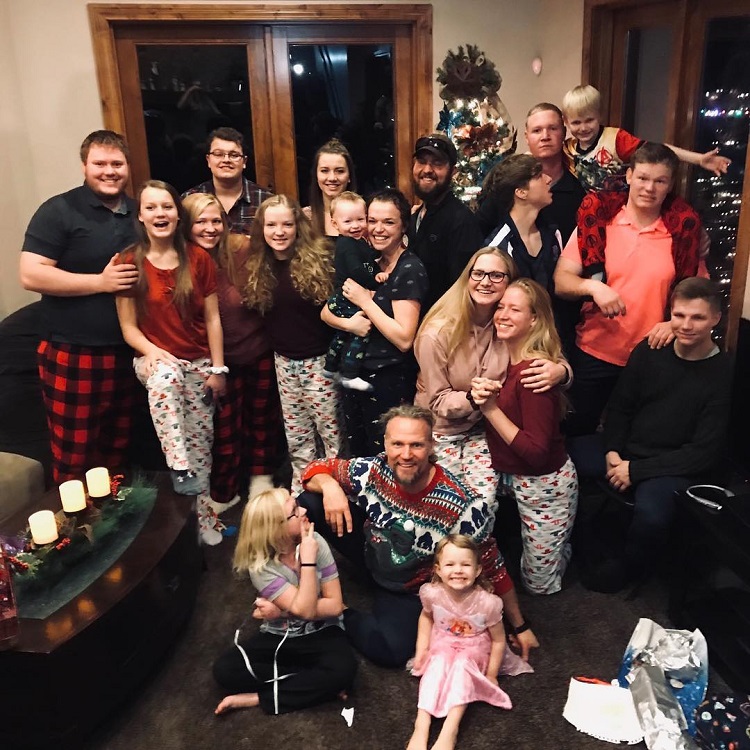 Paedon Brown Going Against Kody
Sister Wives fans also pointed out Paedon Brown's recent actions against Kody Brown and Robyn Brown. Apparently, Paedon has been shading the two on social media lately. He even wore a shirt that says, "What does the nanny do?" which has been a popular line from the recent season where Christine questioned Robyn and Kody's secret nanny. According to some, Paedon can see Kody's monogamous-like relationship with Robyn and he's tired of seeing his mother and siblings get mistreated.
Sister Wives: The Kids Continue To Show Respect & Love To Their Mothers
Sister Wives fans also noticed that some of the Brown kids have been giving efforts on making their mothers feel better amid the struggles of the plural family. According to some, Janelle Brown and Christine Brown have been traveling a lot with their kids lately despite Kody's absence. Meri Brown also took social media recently to share that she went on a quick vacation with her daughter, Mariah Brown. Fans also think that it's a clear indication that everyone is living their best lives despite Kody and Robyn's unfair relationship.
At this point, it's unclear if the other wives are finally moving on from Kody. However, Janelle recently went headlines after sharing a clip of her sightseeing in their Coyote Pass land, showing that she's still in touch with the family.
Come back to Entertainment Chronicle for all your TLC updates and news.
Latest posts by Michael Malley
(see all)