Latest posts by Michael Malley
(see all)
Counting On star Jinger Duggar loves to share wholesome updates with her husband, Jeremy Vuolo. Most of the time, Jinger shares her dinner date and other activities with Jeremy. Jinger doesn't share many updates about her kids. Apparently, Jinger wants to keep her kids away from the online world and respect their privacy. Fans also praised Jinger's decision to keep her kids away from social media. Now, Jinger is back to share another update with the fans. This time, it's about her favorite pastime with Jeremy.
Counting On: Jinger Duggar Shares Favorite Pastime With Jeremy Vuolo
In a social media post, Counting On star Jinger Duggar shared a picture of her playing a card game with Jeremy Vuolo. "What are your go-to card games? The competition is serious around here. Phase 10, SkipBo, and Spicy Uno are our go-to's," Jinger captioned. It's clear to see that playing with Jeremy is one of Jinger's favorite pastimes. Fans also praise Jinger and Jeremy for their wholesome indoor activities. Meanwhile, some are hoping that Jinger and Jeremy will soon share their activities with their kids.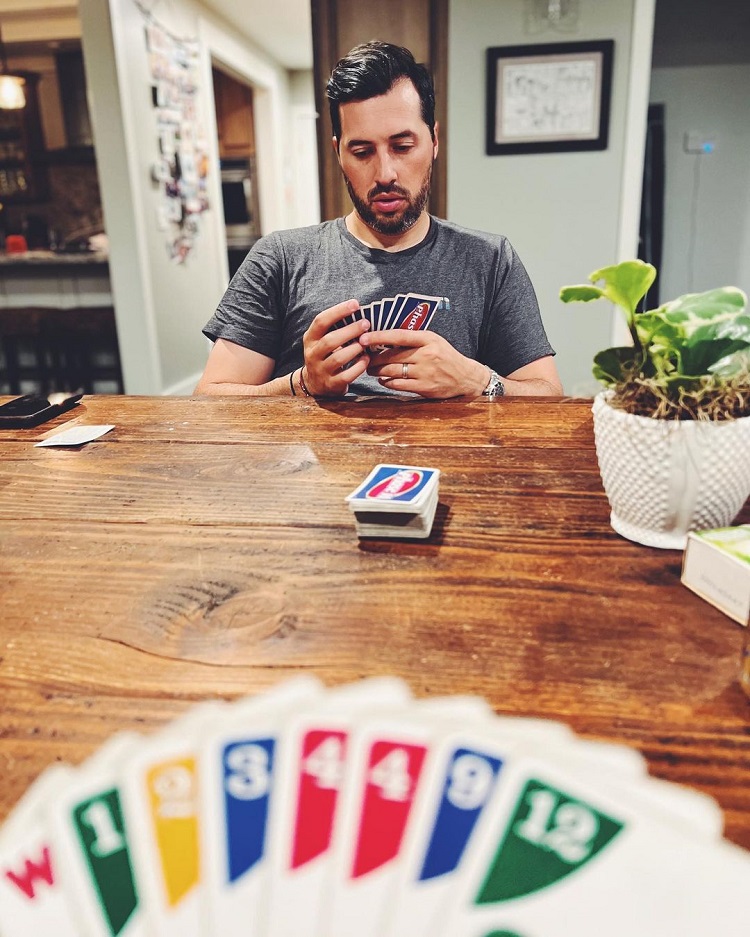 Jinger Explains Social Media Absence
Counting On star Jinger Duggar also took social media to explain her social media absence. According to Jinger, she's been busy lately due to the visit of her family. Apparently, Michelle Duggar and some of her kids paid a visit to Jinger in Los Angeles. Michelle went headlines after allowing her daughters to wear pants. According to some, it's an indication that the Duggars are no longer following their strict dress codes. Jinger also said that she's been focusing on her kids lately. She even revealed that Evangeline started walking and kicking soccer balls.
Counting On: Jinger Duggar & Jeremy Vuolo Writing Another Book?
Counting On fans also think that Jinger Duggar and Jeremy Vuolo are writing another book. Apparently, some believe that the sudden absence of the two is due to a new book. It's known that Jinger and Jermey's previous book sold a lot. Fans also think that Jinger and Jeremy are writing a tell-all book, and it's one of the main reasons why Jim Bob Duggar didn't come with Michelle Duggar in Los Angeles.
At this point, Jinger has yet to confirm if they're writing a book. However, fans think that there's a high possibility for a tell-all book, especially after Josh Duggar's CSAM arrest.
Come back to Entertainment Chronicle for all your TLC updates and news.