Sister Wives star Christine Brown has been sharing positivity on social media since leaving Kody Brown. Apparently, the two called it quits before Season 16 aired. However, there are reports stating that their breakup was documented, making every episode a must-watch. Meanwhile, it seems that Christine is focusing more on living her best life without Kody and fans are loving it. She even took to social media recently to share her stunning look and fans think that she's glowing even more lately.
Sister Wives: Christine Brown Continues To Stun Fans Amid Single Life
In a social media post, Sister Wives star Christine Brown shared a picture of her wearing a stunning outfit. "Sometimes you just gotta feel like David from @schittscreek," Christine captioned. It's clear to see that Christine is living her best life in Utah. Fans even took to Christine's comment section to praise her beauty. "The glow up that choosing happy has done for you is amazing," one fan said. "You're looking so much happier and beautiful. Wishing you and your children the best," another fan added.
Is Christine Still In Touch With The Wives?
Sister Wives fans have been speculating if Christine Brown is still in touch with the other wives after leaving Kody Brown. However. it seems that she's only been in touch with Janelle Brown so far. Apparently, the two have been promoting a diet program online and they often post pictures together. It's also unclear if Kody and the other wives contacted Christine during last year's holidays. However, some think that Kody is no longer talking to Christine behind the cameras. It also appears that he hasn't kept in touch with Christine's kids as well, fueling the rumors of his poor parenting.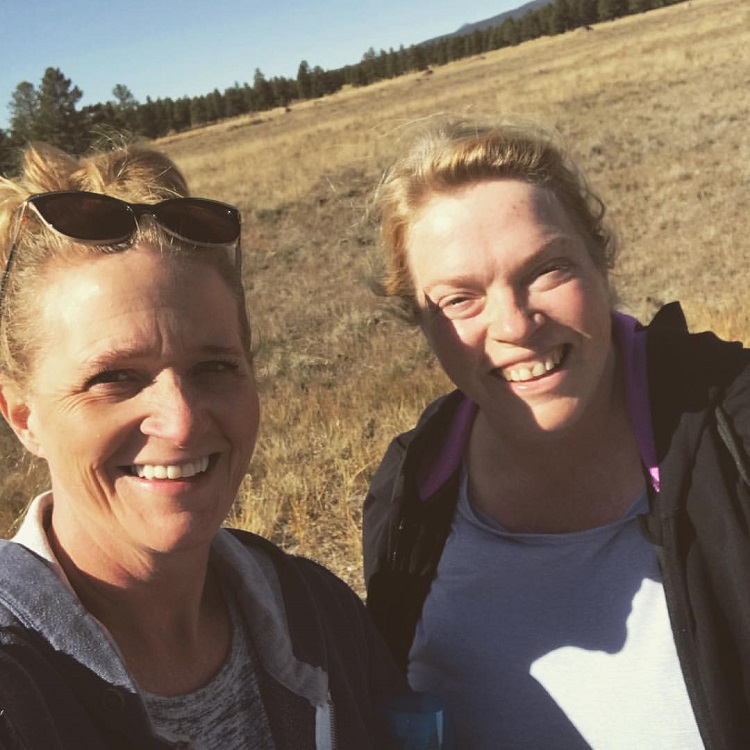 Sister Wives: Fans Are Still Rooting For Christine Brown During Season 16
Sister Wives fans have been sending Christine Brown all the love during Season 16. Apparently, many are rooting for Christine due to her shady attitude towards Kody Brown and Robyn Brown. Fans also think that Christine is aware of their unfair relationship and she's no longer having any of their manipulative antics. Meanwhile, fans have been waiting for the episode of Christine's departure in Season 16. However, it may take some time before that happens as the recent episodes only feature Kody's controversial social distancing rules due for the pandemic.
It's clear to see that Christine is finally living her best life in Utah. Fans are also happy that she's no longer suffering from Kody's mistreatment. Will the other wives follow in Christine's footsteps in the future?
Come back to Entertainment Chronicle for all your TLC updates and news.
Latest posts by Michael Malley
(see all)