Latest posts by Michael Malley
(see all)
Counting On star Jill Duggar has been keeping in touch with the fans by sharing wholesome stories on social media. Most of them include her fun time moments with her kids. Now, Jill is back at it again to share another story about Sam and Israel. Apparently, Jill lets her kids read books outdoor. She also shared their new hobby coming this month. Meanwhile, Jill shared another sweet gesture of Sam in her recent post.
Counting On: Jill Duggar Shares Outdoor Fun Time Of Sam & Israel
In a social media post, Counting On star Jill Duggar shared her outdoor fun time with her sons, Sam and Israel. "Mystery books, the outdoors and watermelon = summer! What are some of your favorite kids books?" Jill captioned. After that, Jill revealed that they just finished a chapter of a Bobbsey Twins book and her kids enjoyed it so much. Jill also said that they'll be visiting their local library soon that reopens this month. It appears that Jill and her kids have found their new favorite spot to bond and have fun. Jill and Derick Dillard have already shown how Israel loves to read books so much. At one point, Derick shared a picture of Fenna surrounded by several books that Israel loves to read for her.
Jill Shares Sam's Sweet Gesture
In a social media post, Counting On star Jill Duggar shared a sweet gesture of her son, Sam. Apparently, Sam gave Jill a sticker that says, "Great for you." Israel and Sam love to give presents to their mother. Even though it's a small gift, Jill treasures and appreciates it so much. At one point, Jill shared a picture of a small flower taped on their wall that her kids gave to her. "Sometimes our children have a way of reminding us how much we matter…to them, to God, to others. They help us remember that sometimes it's the little things in life can mean so much," Jill captioned. Jill also loves to give presents to her kids as well. At one point, she bought a handful of clothes and other items for her kids during her thrift store adventure with her cousin, Amy King.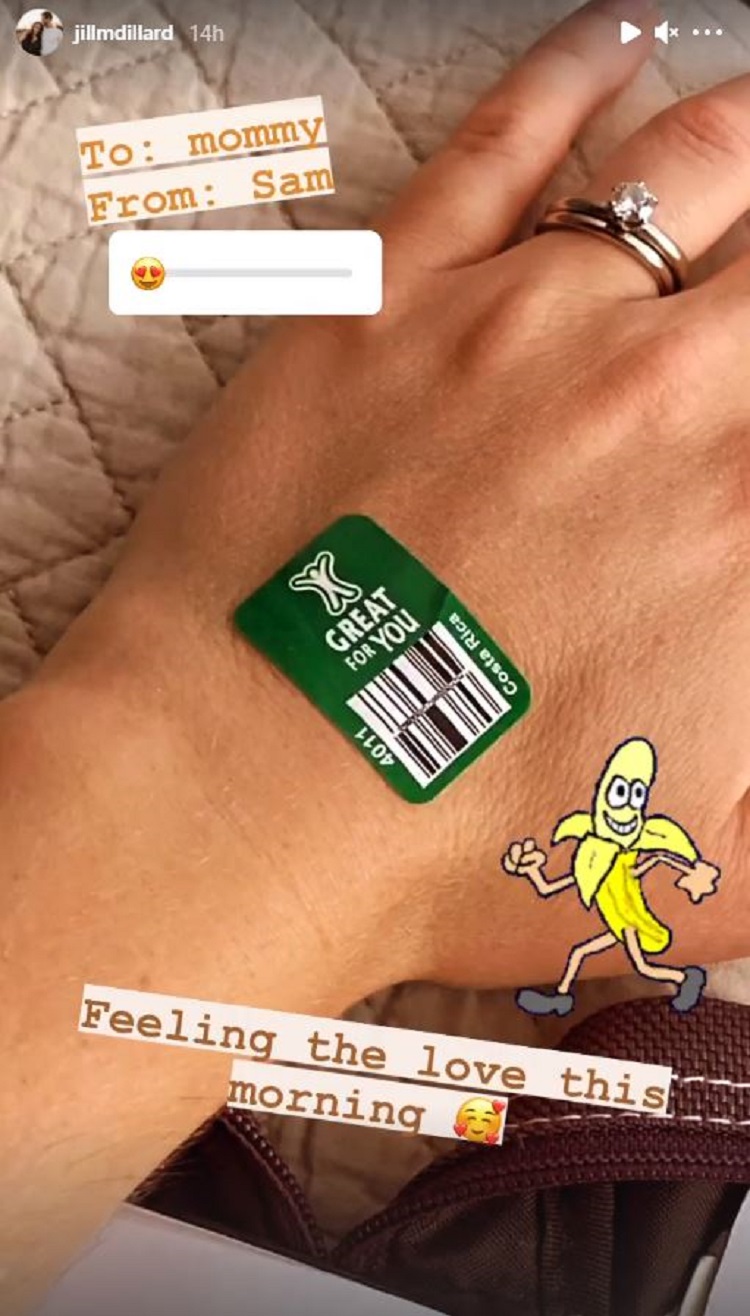 Counting On: Jill Duggar Criticized For Liking A Raunchy Post
Counting On star Jill Duggar has been sharing a lot of positivities lately. However, Jill previously raised some eyebrows after liking a raunchy post about intimacy. Apparently, eagle-eyed fans saw Jill liking a post joking about how lube is important after having kids. The post was meant to be a joke. However, some fans took it seriously as the Duggars are known for their conservative behaviors. Jill has been rebelling against the family's conservative rules throughout the years. At one point, Jill shared a series of photos showing off her skin as she promotes different swimwear from a clothing brand.
Come back to Entertainment Chronicle for all your TLC updates and news.