Latest posts by Michael Malley
(see all)
Counting On fans have been curious about how the Duggars are celebrating Mother's Day. Most of them have been quiet about the special occasion. However, some Duggars don't waste any time sharing wholesome posts about Mother's Day. One of them is Jed Duggar, who recently took social media to share a heartwarming message about his wife, Katey Duggar. Jeremy Vuolo also shares a stunning picture with Jinger Duggar for Mother's Day, and fans think Jinger looks unrecognizable with her recent weight loss.
Counting On: Jinger Duggar Looks Unrecognizable On Mother's Day
In a social media post, Counting On star Jeremy Vuolo shared a stunning picture of his wife, Jinger Duggar, as they celebrate Mother's Day. "My little girls are blessed to call her momma. Happy Mother's Day, @jingervuolo," Jeremy captioned. However, what caught the attention of many was Jinger's incredible weight loss. Apparently, Jinger has been focusing more on working out. It also appears that she has become more athletic due to her husband being a professional soccer player.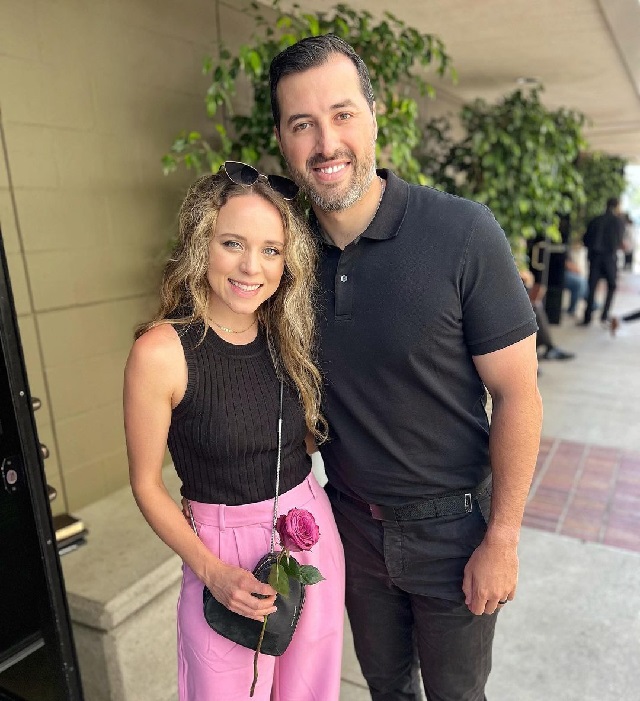 Meanwhile, fans praised Jinger for her incredible parenting. According to some, they respect Jinger's decision to keep things private when it comes to her kids. But many are thankful whenever she shares little updates about them.
Jed Shares Heartwarming Message For Katey
Counting On star Jed Duggar also took social media to share a heartwarming message for Katey Duggar. According to Jed, Katey is an amazing mother and he likes watching her love, nurture, and raise their little boy. "We love you so much and don't know what we'd do without you," Jed added. Jed also shared heartwarming pictures of Katey and their son Truett. Many are also amazed by how big Truett has become in just a short amount of time. Many are also excited for Truett as he's about to become a big brother to his upcoming sister.
Counting On: Has Katey Duggar Given Birth?
At this point, Counting On star Jed Duggar has yet to share major updates about Katey Duggar's pregnancy. She's expected to give birth this month May. There are also speculations that she and Joy-Anna Duggar may give birth on the same day. Jed and Katey have already revealed that they're expecting a baby girl. They have yet to share the name of their upcoming daughter. But fans assume that it will be revealed once Katey gives birth, which may only be a few days away.
On the other hand, fans are curious about how Michelle Duggar celebrated Mother's Day. Will there be a big gathering at the big house soon?