Latest posts by Michael Malley
(see all)
Sister Wives star Gwendlyn Brown has been making headlines due to her online content about Season 17. She's been sharing her reaction videos on YouTube for each episode of their recent season, and many are praising her honest reviews. Many are also excited for the next chapter of Gwendlyn's life as she prepares to marry Beatriz Queiroz. Now, Gwendlyn is becoming a hot topic once again as fans praise for her finally calling out Kody Brown and Robyn Brown.
Sister Wives: Gwendlyn Brown Praised For Saying This To Robyn Brown & Kody Brown
Sister Wives fans from Reddit shared their thoughts on Gwendlyn Brown's reaction video on the latest episode of Season 17. Apparently, Gwendlyn didn't hold back when it comes to exposing Kody Brown and Robyn Brown's wrongdoings. She also addressed Kody for treating Robyn like a saint and doing whatever she wants. Gwendlyn also caught the attention of many after saying that Robyn is a two-faced person as well.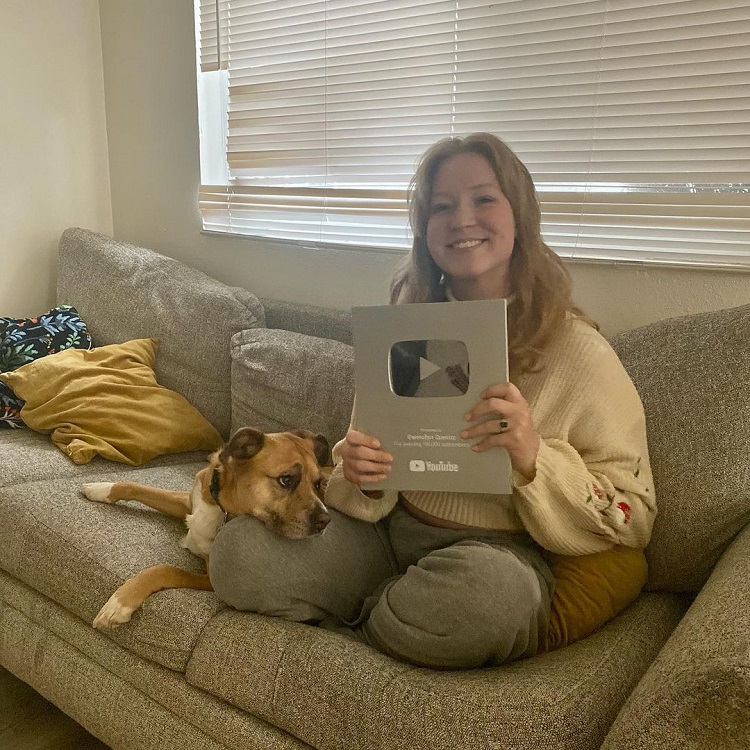 She also revealed how Robyn doesn't consider the rest of them as her family and discourages her kids from being around them.  "Robyn never wanted the family, she wanted security," one person said. Some fans also praised Gwendlyn for being transparent about the family. "I think Gwen did a really nice job of walking the line. She was very careful about the words that she chose while also trying to share with us," another person added.
Gwendlyn Leaves Fans In Awe In Anniversary Post With Beatriz
Sister Wives star Gwendlyn Brown also took to social media to share a heartwarming post with her fiance, Beatriz Queiroz. According to Gwendlyn, they're celebrating their anniversary as lovers. "A year ago today, I asked her to be my girlfriend. Happy anniversary to my shawty that's a hottie," Gwedlyn said. Family and friends of Gwendlyn also congratulated them on the latest milestone of their relationship. Gwendlyn and Beatriz are set to wed July 15th.
Sister Wives: Gwendlyn Brown's Future Travels
Sister Wives star Gwendlyn Brown has also revealed her plans to fly to Spain this year for her Spanish degree. It's impressive that she is juggling school, wedding planning, and keeping an online presence. Meanwhile, fans are curious if Kody Brown will attend his daughter's wedding. Gwen doubts he will though he has been invited to the festivities as have Robyn and her kids. According to some, Kody is definitely hurt by Gwendlyn's controversial content about him and Robyn Brown.
It's clear to see that Gwendlyn is one of the most popular daughters of Kody. Fans are also hoping that TLC will give her a spinoff where she can share her love life with Beatriz Queiroz. Would you like to see more from her and her private life? Let us know in the comments.