Sister Wives star Christine Brown has been keeping in touch with the fans, which they really appreciate. She loves to share adorable updates about her children. Fans are also glad that Christine is now living her best life after her split with Kody Brown. They are also impressed by the strong personality that Christine showed in Season 17 and at the tell-all. Now, Christine is making headlines after fans discovered that she and Mykelti's husband, Tony Padron, have the same hobby.
Sister Wives: Why Fans Want This From Christine Brown & Tony Padron
In a social media post, Sister Wives star Mykelti Brown shared a clip from Tony Padron's recent recipe video, which can be fully watched on their Patreon. Christine also took part in the video as she supports Mykelti and Tony's latest project. Fans were quickly impressed by Tony's pizza recipe. Meanwhile, fans are hoping that Christine and Tony would do a certain thing, which is none other than making a cookbook. According to some, Christine and Tony clearly have incredible cooking skills, and sharing their recipes through a book would be a big hit.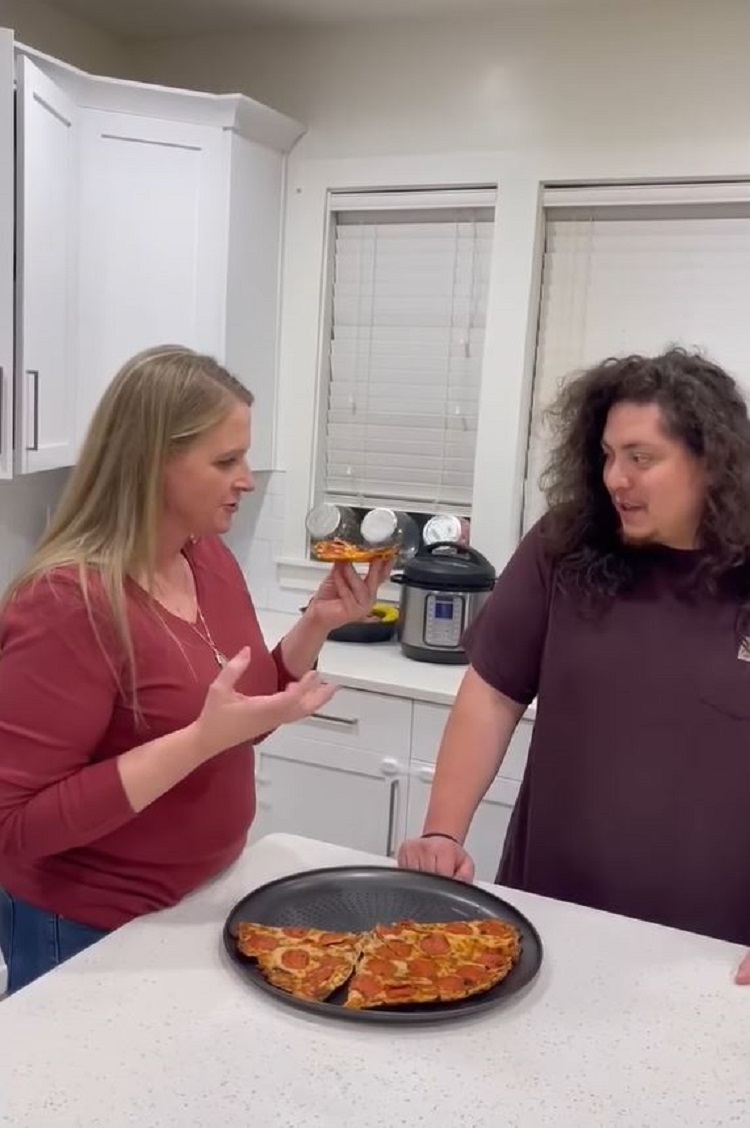 Will Mykelti Open Up About Kody On Her Patreon?
At this point, Sister Wives star Mykelti Padron has yet to confirm if she will open up about her father, Kody Brown, on her Patreon. But it seems that it will have different content compared to Gwendlyn Brown's Patreon. According to some, it seems that Mykelti's Patreon will feature more family-friendly content. So far, Mykelti has only released the pizza recipe video of Tony Padron. There are also reports that Kody is now making moves to try and stop his kids from talking about him on their own platforms. Due to this, fans can expect that some of the Brown kids will become more careful in their future content.
Sister Wives: Mykelti Leaves Fans In Awe With Avalon's Picture With Twin Brothers
Mykelti Padron also took to social media to share an adorable picture of Avalon with her twin brothers, Archer and Ace. According to Mykelti, Avalon has been having a blast with her twin brothers and always wants to spend time with them. Fans also think Avalon is adjusting well one becoming a big sister. At this point, Mykelti has yet to share if Kody has met his twin grandsons. But fans doubt that Kody has been staying in touch with any of his kids, especially after his wives exposed his absence and neglect during the tell-all.
Meanwhile, fans are glad that most of the Brown kids are living their best lives despite their father's absence. Some fans are also hoping that Kody will finally stop asking for respect and apologies from his kids and start making it up to them. What are your thoughts on Kody and his children? More so, would you want to see additional content from Christine and Tony? Let us know in the comments.
Come back to Entertainment Chronicle for all your TLC updates and news.
Latest posts by Michael Malley
(see all)