Latest posts by Michael Malley
(see all)
Counting On fans have seen Jinger and Jessa Duggar rise to success in recent years. The pair are known for being close to one another as children and that has extended into adulthood. Some fans think the other Duggars look up to them a lot. However, Jinger's life changed dramatically since moving to Los Angeles. She started questioning the Duggar family's beliefs and religion. Due to this, fans are wondering if Jinger's recent behavior has affected her relationship with Jessa.
Counting On: Fans Are Starting To Question Jessa Duggar & Jinger Duggar's Relationship
Counting On fans from Reddit shared their thoughts on Jessa and Jinger Duggar's relationship. Apparently, some pointed out that Jinger's book clearly shows that she's against the Duggar family's religion. Others mentioned Jessa's self-righteousness and stated that she is the female version of Jim Bob Duggar. Due to this, fans think that Jessa wouldn't be happy with Jinger's book, Becoming Free Indeed.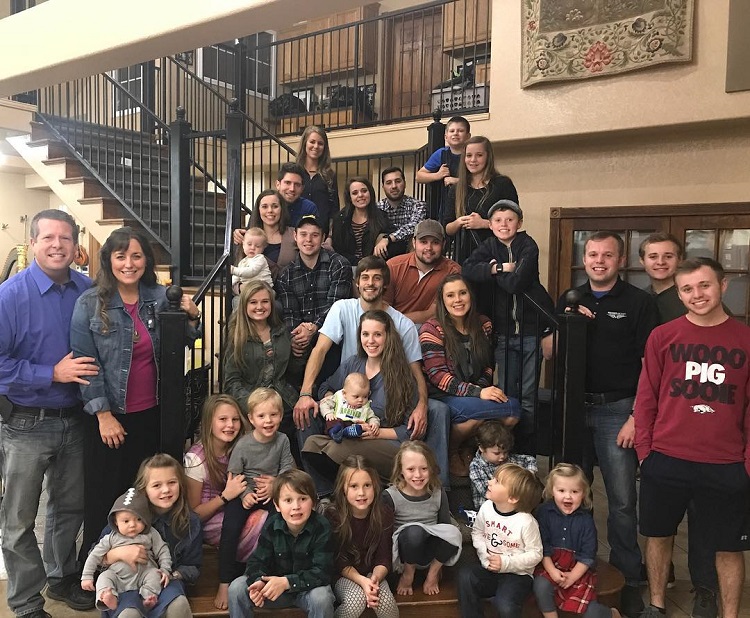 Some even noticed that nobody in the Duggar family acknowledged the book, which they have done with her previous publications. The only people who congratulated her were Jill and Amy Duggar, who are both estranged from the Duggar family.
Jinger Remains One Of The Most Successful Duggar
Counting On fans are praising Jinger Duggar for her dedication to becoming successful in life. Many people think that her decision to move to Los Angeles with Jeremy Vuolo played a huge role in her success. So far, Jinger has released several books. More recently, she has also launched her own coffee blend with Matchbox Coffee.
Jinger's been having a successful YouTube career as well, and fans believe she still has a lot of projects planned for the future. Jinger and Jeremy's success in Los Angeles led to the purchase of their first official house in California.
Counting On: Jessa Duggar Continues To Share Adorable Pictures With Family
While Jinger has been busy with the release of her new book, Counting On star Jessa Duggar has been sharing adorable updates about her family. Although she has been online a lot recently, she has not acknowledged Jinger Duggar's book. Jessa even took to social media recently to share an adorable picture of her husband, Ben Seewald, cuddling with their two daughters, Fern and Ivy.
Jessa has been successful in life as well. Most of the time, Jessa shares promotions from different brands. She and her family also moved to a new house recently and revealed that she and Ben spent a lot on the renovation.
Jessa and Jinger are some of the most successful daughters of Jim Bob and Michelle Duggar. Despite the controversial book that may damage their reputation, fans are hoping that Jigner will continue to stay in touch with her family.
Make sure you return to Entertainment Chronicle for all your Duggar news and updates.