Latest posts by Michael Malley
(see all)
Counting On stars John Duggar and Abbie Duggar have been silent on social media over the past few months. Fans have been telling them to return, but it seems that they'd prefer a private life at this point. According to some, it seems that Abbie and John no longer want to share their lives in public after Josh Duggar's CSAM arrest. Fans also think that it's one of the couple's ways to step away from all the critics. However, it seems that the two can't escape the fans. Apparently, Abbie was recently spotted with some of the Duggars during a wedding ceremony, and some think that Abbie has a baby bump.
Counting On: Abbie Duggar Spotted With Baby Bump?
Counting On fans took to Reddit to discuss the clip where Abbie Duggar and some of her in-laws were spotted dancing. According to some, it seems that Abbie has a growing baby bump. Others agree and didn't hesitate the say that she might actually be pregnant. "Abbie is totally pregnant," one person said.
Some also think that pregnancy might be one of the main reasons why Abbie and John Duggar have been silent on social media lately. However, others think that Abbie might not be pregnant as well. "I was thinking the same thing! Although to be fair, it could be she has a bit of baby belly left from carrying her child," another person added.
Joy-Anna Duggar Praised For Glowing Look
Counting On fans also spotted Joy-Anna Duggar during the wedding ceremony dancing. According to some, Joy-Anna is looking happier and glowing. It's also a rare sighting of Joy-Anna. Apparently, Joy-Anna hasn't touched her social media for months, and fans are starting to worry. However, it seems that Joy-Anna is just living a private life after all. Some even speculated that she might be pregnant as well, and they've been preparing for a huge announcement similar to what Jill Duggar did.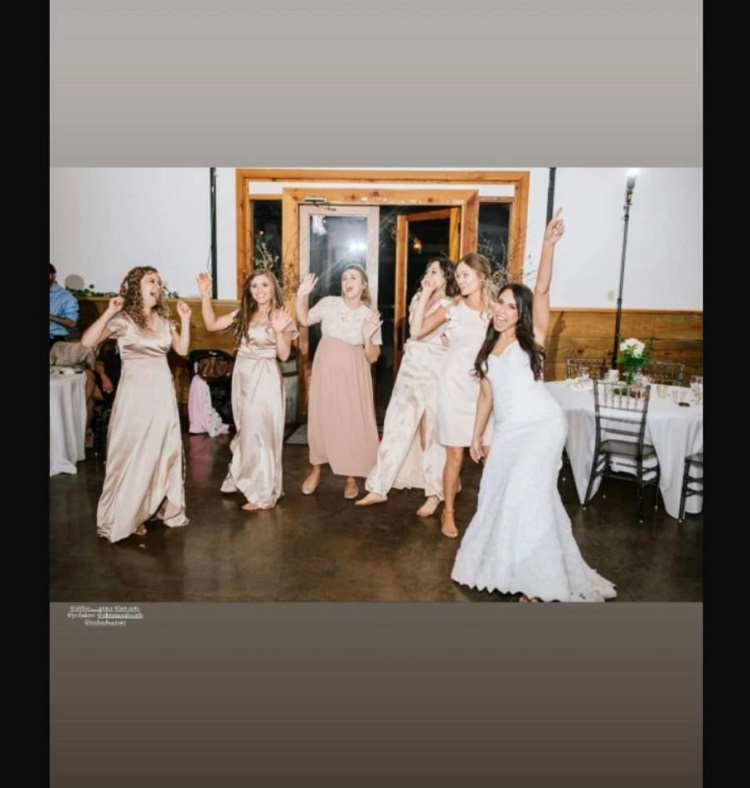 Counting On: More Duggars Are Expecting This Year
Counting On fans are getting excited about the number of babies arriving in the family this year. One of which is Jill Duggar's third son. Apparently, Jill suffered a miscarriage last year, and fans were also devastated by her loss. Due to this, fans are happy that she's blessed with another child again and fans can't wait to finally meet him. On the other hand, Katey Nakatsu has been making the fans excited lately. In a social media post, Jed Duggar revealed that it's only a matter of time before his wife finally gives birth.
It's clear to see that the Duggar family just keeps getting bigger. Meanwhile, fans are hoping that Jim Bob Duggar and Michelle Duggar will finally surface online and express their excitement about their upcoming grandkids.
Come back to Entertainment Chronicle for all your TLC updates and news.